Locking Eyes With Your Lion
"You are responsible forever for what you have tamed." – Antoine De Saint-Exupery
Benaiah was the son of Jehoiada, the son of a valiant man from Kabzeel, who had done many deeds. He had killed two lion-like heroes of Moab. He also had gone down and killed a lion in the midst of a pit on a snowy day. And he killed an Egyptian, a spectacular man. The Egyptian had a spear in his hand; so he went down to him with a staff, wrested the spear out of the Egyptian's hand, and killed him with his own spear. (2 Samuel 23:20-21)
Have you ever had one of those moments where you do something crazy and ask yourself in retrospect: What was I thinking?
Normal people don't chase lions, but Benaiah did. He also killed two Moabite heros and a spectacular Egyptian. Benaiah's valiant acts ultimately promoted him to become the leader of King David's body guard (2 Sam 23:23), then commander of David's army, and finally commander of all of Israel's forces under King Solomon.
To end up in a pit with a lion on a snowy day would be considered a terrible, horrible, no good, very bad day by most people. But God is in the business of strategically positioning us in the right place at the right time. A sense of destiny is our birthright as followers of Christ. God is awfully good at getting us where He wants us to go. But here's the catch: The right place often seems like the wrong place, and the right time often seem like the wrong time.
God is in the resume building business. He is always using past experiences to prepare us for future opportunities. But those God-given opportunities often come disguised as man-eating lions. And how we react when we encounter those lions will determine our destiny. The greatest opportunities are the scariest lions. Taking no risks is the greatest risk of all. The biggest risks are the greatest opportunities.
No risk, no glory (for God that is). My wife and I have become lion chasers. She started a brand new coffee roasting business out of our garage at the same time I stepped away from my highest paying anesthesia job. When we don't have the guts to step out in faith and chase lions, then God is robbed of the glory that rightfully belongs to Him. Mark Batton says spiritual maturity is seeing and seizing God-ordained opportunities.
Prayer Power
Heavenly Father, I praise You as the extraordinary LORD God Almighty. Jesus, You are the rock upon which I stand. I want to live an extraordinary life for You and through You. Make me a valiant lion chaser for Jesus. Bless me to manifest the fullness of the Holy Spirit in all aspects of my life, including my family, finances, friendships, work, and play. Team me up with other people who dream big dreams so we can impact the world for Jesus. I pray for the salvation of more than one billion new souls. I love You Jesus. Amen.
Link of the Day
www.chasethelion.com – Watch the video on the home page
Blessings to defy odds, face fears, reframe problems, and embrace uncertainty!
Your Daily Blessings News
Most of the excerpts above come directly from Chapter 1 of "In a Pit With a Lion on a Snowy Day."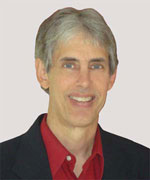 Joseph
Joseph Peck, M.D.
The Time Doctor
Empowering Dreams
Author, I Was Busy, Now I'm Not
www.empower2000.com
Connect – BE Blessed To Be A Blessing
LinkedIn: http://linkedin.com/in/thejournalguy
Facebook: http://facebook.com/thejournalguy
Twitter: http://twitter.com/thejournalguy

SHARE YOUR VICTORIES below!
It is easy, fun, and will inspire others.
There is tremendous power in a testimony. "And they overcame him (the devil) by the blood of the Lamb and by the word of their testimony." – Revelations 12:11
Caring/Sharing
Poem by Hugh Traulsen
If you dare to care, then share!
If you share, pay heed!!
God will reward every good deed!!!