"Little is much when God is in it!" – Burt Swardstrom, Mastermedia
For who has despised the day of small things? (Zechariah 4:10)
What are your favorite "little" things you do each day?
How much satisfaction do you get in doing the "little" things?
During our weekly Marching Through Culpeper (MTC) prayer call yesterday, Virginia Morton gave us "LITTLE" as the our word to focus on this week. She said that God accomplishes great things through us when we obey Him in the little things. It's the little things in our relationships that make things work. When we ignore those, relationships suffer.
After sharing 3 scriptures with the MTC prayer team (Zec 4:10, Prov 15:16, and Phil 4:11-13), Virginia prayed first. She thanked God for the little thing of meeting me in Food Lion in early 2005. This led to me interviewing her on my A Life Of Blessing TV show, which turned out to be the first time she ever publicly shared the God story behind MTC. That opened a whole host of other doors for her, many of which are a direct result of her active participation with the Pray Culpeper team.
When Virginia started the weekly MTC prayer calls a year and a half ago, that was a little step of faith. However, on the spiritual Richter scale, it was HUGE. So much fruit has come from these prayer calls. God has knit together the hearts of everyone who participates regularly. And all of us have experienced a significant growth in our faith. By far, these are the most inspirational group prayer times I have ever participated in.
Virginia has learned how to hear God's voice, speak what she hears, and consistently do the little things to obey God. As a result of her UNCOMMON obedience, I have witnessed God opening progressively larger and larger doors of opportunity for her.
Virginia is one of the most obedient people I have ever met. When she speaks or prays, I often sense the LORD is speaking directly to me through her. I stand amazed at how God is using this ordinary person with a heart to obey to accomplish his extraordinary purposes. I suspect the unfolding of this MTC movie project may be one of the greatest miracles I ever experience in my lifetime.
Let me share with you the first paragraph of Virginia's recent blog post titled "Meet Linda Seger." To read the rest of her inspiring message, please see Blessings of the Day. I encourage you to comment on Virginia's blog if it inspires you.
"I have been working on a screenplay adaptation of "Marching Through Culpeper" for several years. Due to the length of the book, the most likely scenario would be a miniseries. I've had the good fortune to collaborate with three talented, aspiring screenplay writers during the process. I feel the next step is to seek the expertise of a professional script consultant. During my long literary journey, I've learned that God always shows me the right person at the right time. I recently mailed the first three hours of my screenplay to Dr. Linda Seger, perhaps the top script consultant in the world."
Prayer Power
Daddy, thank You for the privilege of having a front row seat to watch one of the greatest miracles of this decade unfold. Thank You that Virginia has learned to hear Your voice and obeys You. Thank You for Virginia's friendship. May You bless and protect Virginia with legions of angels. Thank You that through Your vision for the Marching Through Culpeper movie project, you are "bringing truth, understanding, and reconciliation." In Jesus name, I pray. Amen.
Blessings of the Day
1) Meet Linda Seger – blog post by Virginia Morton
2) Kitty Kallen—Little Things Mean A Lot – Lyrics and YouTube video [see below]
Blessings to listen to and obey God in the little things so He can do the big things through you!
————————————————————-
Lyrics from "Little Things Mean A Lot"  by Kitty Kallen
Blow me a kiss from across the room
Say I look nice when I'm not
Touch my hair as you pass my chair
Little things mean a lot
Give me your arm as we cross the street
Call me at six on the dot
A line a day when you're far away
Little things mean a lot
Don't have to buy me diamonds or pearls
Champagne, sables, and such
I never cared much for diamonds and pearls
'cause honestly, honey, they just cost money
Give me a hand when I've lost the way
Give me your shoulder to cry on
Whether the day is bright or gray
Give me your heart to rely on
Send me the warmth of a secret smile
To show me you haven't forgot
For now and forever, that's always and ever
Honey, little things mean a lot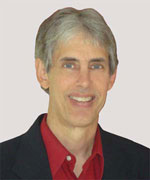 Joseph
Joseph Peck, M.D.
The Time Doctor
Empowering Dreams
Author, I Was Busy, Now I'm Not
www.empower2000.com
Connect – BE Blessed To Be A Blessing
LinkedIn: http://linkedin.com/in/thejournalguy
Facebook: http://facebook.com/thejournalguy
Twitter: http://twitter.com/thejournalguy

SHARE YOUR VICTORIES below!
It is easy, fun, and will inspire others.
There is tremendous power in a testimony. "And they overcame him (the devil) by the blood of the Lamb and by the word of their testimony." – Revelations 12:11
Caring/Sharing
Poem by Hugh Traulsen
If you dare to care, then share!
If you share, pay heed!!
God will reward every good deed!!!