Life, Dominion, and Honor
What would happen to you if you did a little experiment and went 90 days without asking God for anything except eyes to see what He wants to give you? – Arthur Burk
I have come that they may have life, and that they may have it more abundantly. – John 10:10b
What does abundant life look like to you?
How do you live the abundant life Jesus promises?
One of my web clients is Robert Hartzell, founder of Fountains of Life [www.fountainsoflife.org]. During my phone conversations with him on March 27, Robert shared about Arthur Burk, founder of Plumbline Ministries [www.plumblineministries.com]. Robert told me he recently listened to a CD teaching series by Art that was the best one he had ever heard about community transformation. Robert offered to mail that to me.
After receiving the CD set, I loaded the entire message into my iTunes on April 5 and began listening to it immediately. Art's teachings were indeed profound. Track #5 (The Strategy) of CD #2 particularly stood out. I have now listened to The Strategy about ten times. Here are some things that Art shares when talking about community transformation:
What is our strategy?
Step #1: Renounce the sin of looking to receive from people. God is the source of EVERY good gift from above. Remove the expectation from your spouse, from your parents, from your boss, from your pastor, from your government, etc.
 
Step #2: Give God permission to control the sequence of events. Release God to give you exactly what He want to give You in the sequence He wants to give you. What would happen to you if you did a little experiment and went 90 days without asking God for anything except eyes to see what He wants to give you? Don't coach God at all.
 
Step #3: CELEBRATE the gifts God gives you. America is a nation of winers. Rehearsing the wrong does damage to our spirits. Get up every morning looking for and expecting a God sighting.
Step #4: After the first 3 things are done, then we have the spiritual authority to war against the perversion of God in our states – greed, idolatry, etc.
Art's messages impacted me so much that I have now shared the CD's with 4-5 other people. Each of them has greatly appreciated the message.
Prayer Power
Heavenly Father, thank You for Arthur Burk and his profound teachings. I repent of the sin of expecting people to meet my needs. Open my eyes daily to the good gifts You want me to receive from You. May I practice a lifestyle of celebration. In Jesus name, I pray. Amen.
Link of the Day
Daily video blessings from Arthur Burk [http://www.plumblineministries.com/daily_blessing]
Blessings to live a life celebrating the good gifts from above!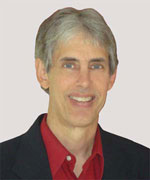 Joseph
Joseph Peck, M.D.
The Time Doctor
Empowering Dreams
Author, I Was Busy, Now I'm Not
www.empower2000.com
Connect – BE Blessed To Be A Blessing
LinkedIn: http://linkedin.com/in/thejournalguy
Facebook: http://facebook.com/thejournalguy
Twitter: http://twitter.com/thejournalguy

SHARE YOUR VICTORIES below!
It is easy, fun, and will inspire others.
There is tremendous power in a testimony. "And they overcame him (the devil) by the blood of the Lamb and by the word of their testimony." – Revelations 12:11
Caring/Sharing
Poem by Hugh Traulsen
If you dare to care, then share!
If you share, pay heed!!
God will reward every good deed!!!