Favor is the affection of God towards you that releases an influence through you so that other people are inclined to like, trust and cooperate with you.
You have granted me life and favor, And Your care has preserved my spirit. (Job 10:12)
What exactly does favor do?
As mentioned in my devotional on Sep 15, I received three high-impact email replies following my Sep 13 devotional about Lance Wallnau. One of those replies, from Jeff Williams, was titled "Lance Wallnau on Favor." Jeff told me, "I heard him (Lance) at GANC conference in Harrisburg, PA last Nov. Article on favor from Lance's website last year is attached." Lance's article is the best one I have ever read about favor. Below are a few excerpts. For the complete article, visit today's Link of the Day.
The oldest book of the Old Testament is Job. As such it is the first real insight into favor and how it operates. In the very first chapter we read about the phenomenal blessing that is on Job's life, declaring: "This man was the greatest of all the men of the East" (Job 1:3).
What is not fully understood is how the blessing of God came upon this righteous man. We find a hint in the following verse: "Thou hast granted me life and favor and thy visitation has refreshed my spirit" (Job 10:12). Job was a man who walked under the supernatural blessing of God's favor because God visited him when he prayed. What was the effect of that favor? He opened his mouth and his "words were like butter" to those who heard him. The elders at the gates sought wisdom from his mouth. Talk about the power of persuasion!
To guard the blessing of God, he (Job) was very careful to build a hedge of prayer around his life, a point that Satan made a complaint about before the throne of God. The force of favor attracts not only God's blessings, but Satan's envy.
Favor makes ordinary students shine in an extraordinary way… Favor is a magnet to the blessing and promotion of God. Favor, however, is always attached to a purpose and comes with a price. You could say that favor is on the assignment and not the person. God wraps a flesh and blood servant around the assignment He favors. If you quit the assignment, the favor will go to the person God raises up to pick up the assignment. This is the story of David and Saul.
When God visits you, He impregnates you with a vision, an assignment, and a mission. You may not understand it all at first, but once the favor of God comes, the assignment becomes more personal and compelling. When you spend prolonged time in God's presence it is natural that at some point you conceive His desire.
God wants you to be resistant toward Satan's temptations of compromise. The pull of the world and the spirit of antichrist is intensifying. Yielding to the spirit of the world or to love the world is the equivalent of committing spiritual adultery ( James 4:4).
Prayer Power
Heavenly Father, thank You for the great favor upon my life that comes with the great assignment to be a catalyst to save one billion souls through power networking. I pray I will always remain true to You and my assignment and never succumb to the temptation of compromise. Thank You for each person who prays for me, encourages me, and reads these devotionals and multiplies them through their networks. Bless them LORD. Thank You Jesus. Amen.
Link of the Day
The Force of Favor – complete article by Lance Wallnau [http://www.yourdailyblessing.com/content.cfm?id=2431]
Blessings to seek and find God and thereby His favor!
Your Daily Blessing News
Laura Kebede, a high school senior and daughter of Hagazi and Carolyn Kebede, called me on Sep 13 to invite me to a prayer gathering on Sep 17 at 7 PM at St. Stephen's parish hall. She is asking all those who have a heart for seeing teens come to Christ in Culpeper to come and ask the Lord's blessing on this school year and dedicate it to Him.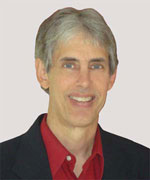 Joseph
Joseph Peck, M.D.
The Time Doctor
Empowering Dreams
Author, I Was Busy, Now I'm Not
www.empower2000.com
Connect – BE Blessed To Be A Blessing
LinkedIn: http://linkedin.com/in/thejournalguy
Facebook: http://facebook.com/thejournalguy
Twitter: http://twitter.com/thejournalguy

SHARE YOUR VICTORIES below!
It is easy, fun, and will inspire others.
There is tremendous power in a testimony. "And they overcame him (the devil) by the blood of the Lamb and by the word of their testimony." – Revelations 12:11
Caring/Sharing
Poem by Hugh Traulsen
If you dare to care, then share!
If you share, pay heed!!
God will reward every good deed!!!