Killing the Giant in Your Life
Your success in handling today's challenge is decided by what you did yesterday!
So David rose early in the morning, left the sheep with a keeper, and took the things and went as Jesse had commanded him. And he came to the camp as the army was going out to the fight and shouting for the battle. (1 Samuel 17:20)
One of the best known characters of Bible history is David, who as a lowly shepherd boy defeated the mighty Philistine warrior Goliath, and then grew up to be King David of Israel – and human ancestor of Jesus Christ.
The most famous sculpture in the world is that of King David with a sling in his hand. In March 2006, my wife and I had the privilege of visiting our daughter in Florence Italy and seeing the original sculpture.
On July 9, 2006, Pastor Matt Gregory preached a message titled "David: Giant Killer." Matt addressed 3 important questions – What is a giant? Who was David? How do you kill a giant?
What is a giant? A giant is someone or something big and powerful, seemingly invincible, evil and destructive, and relentless. What is your current giant? Is it debt, marriage strife, unforgiveness, an attitude, a strained relationship, a poor daily routine, a bad habit, an addiction, your job?
Who was David? When he slew Goliath, David was an unknown, unlikely hero. He was young, small, insignificant, had seemingly poor weapons, and the battle wasn't his. What is your excuse or fear that is keeping you from tackling the giant in your life?
How do you kill a giant?
1) Be adequately prepared by being responsible with your daily duties and habits. David had killed lions and bears before he ever met Goliath. Surely, he had practiced a lot using his sling.
2) Be properly motivated from an inward incentive to glorify God, not from external rewards. Worship is defined not by what you do, but by why you do it.
3) Be confidently focused. David fought through fear and flak. To fulfill God's assignment for your life, be willing to fight through "friendly fire" from family, friends, and other Christians. Courage is an action you take, not a feeling that comes over you.
What action can you take to place yourself on your giant's battlefield?
What are you doing daily to make you a better person tomorrow?
In what ways are you learning and growing?
Prayer Power
~~~~~~~~~~~~~~~~~~~~~~~~~~~~~~~~~~~~~~~~~~
Abba, thank You for the tremendous encouragement and hope that the Bible offers to overcome the giants in my life. Bless me with courage and perseverance to take on and win the major battles that come my way. Jesus, help me to keep my eyes focused on You. I pray that those reading this message will do things daily to learn and grow so that they are overcomers. Thank You Jesus. Amen.
Link of the Day
~~~~~~~~~~~~~~~~~~~~~~~~~~~~~~~~~~~~~~~~~~
David And Goliath – Daily Bible Study [http://http//www.keyway.ca/htm2002/davidgol.htm]
Blessings to conquer the giant in your life!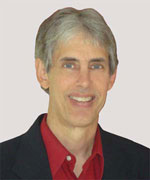 Joseph
Joseph Peck, M.D.
The Time Doctor
Empowering Dreams
Author, I Was Busy, Now I'm Not
www.empower2000.com
Connect – BE Blessed To Be A Blessing
LinkedIn: http://linkedin.com/in/thejournalguy
Facebook: http://facebook.com/thejournalguy
Twitter: http://twitter.com/thejournalguy

SHARE YOUR VICTORIES below!
It is easy, fun, and will inspire others.
There is tremendous power in a testimony. "And they overcame him (the devil) by the blood of the Lamb and by the word of their testimony." – Revelations 12:11
Caring/Sharing
Poem by Hugh Traulsen
If you dare to care, then share!
If you share, pay heed!!
God will reward every good deed!!!