"A battle is brewing, not over the Holy Spirit, healing or revival, but over the goodness of God." – Bill Johnson
John 3:16-17 For God so loved the world that He gave His only begotten Son, that whoever believes in Him should not perish but have everlasting life. For God did not send His Son into the world to condemn the world, but that the world through Him might be saved.
How do you view your heavenly Father's love?
How do you live that out?
Yesterday morning before my wife and I left to drive from Culpeper to Falls Church for Memorial Day festivities, two devotional messages from web clients of mine (Jerry Graham and Robert Hartzell) really jumped out at me and led me to write my devotional messages for yesterday and today.
While I initially had planned not to send out a devotional on Memorial Day, I was so stirred by Jerry's Daily Gram, particularly the Memorial Day song, that I wrote yesterday's message titled "A Special Memorial Day Tribute and Song."
When I read Robert's devotional titled "Is God Angry," I sensed that many people would benefit substantially from hearing about that, especially those who never knew the love of an earthly father. In my particular case, I was very fortunate to grow up in a home with two very loving parents with servant hearts, so it's always been easy for me to believe in a loving God and to gladly sow good seeds into other people's lives. Here is what Robert shared:
Obedience Based on Fear
When I was still a boy my family and I went to a restaurant. My brother and I used our napkins properly and kept our elbows off the table, we were not noisy nor did we interrupt, in fact we did not speak unless spoken to. A couple sitting nearby commented to my dad how well-mannered my brother and I were. What they did not know was that we lived with an abusive father and were obedient for fear of our lives!
My father extracted our obedience, but at what cost? I grew up hating him and rebelled in every way. He extracted obedience, but he did it based on fear and control, producing only an outward conformity.
I cannot put into words how huge I think this is! This is the church; this is the world system; this is the debate of our times!
To read the rest of Robert's message, visit Today's Link of the Day.
Prayer Power
Abba, Father, we praise You as the God of love, the God who says in Jeremiah 31:3, "Yes, I have loved you with an everlasting love; Therefore with loving kindness I have drawn you." Help each of us to grasp the full meaning of this holy Word and then apply it to how we love others. Thank You for Robert Hartzell and his ministry to teach others about the Father's love. Bless Robert with the platform and Your favor to share this message with the world. Thank You Jesus. Amen and hallelujah!
Link of the Day
"Is God Angry" post by Robert Hartzell on 05-25-08
Blessings to understand and manifest the Father's love!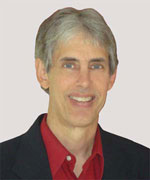 Joseph
Joseph Peck, M.D.
The Time Doctor
Empowering Dreams
Author, I Was Busy, Now I'm Not
www.empower2000.com
Connect – BE Blessed To Be A Blessing
LinkedIn: http://linkedin.com/in/thejournalguy
Facebook: http://facebook.com/thejournalguy
Twitter: http://twitter.com/thejournalguy

SHARE YOUR VICTORIES below!
It is easy, fun, and will inspire others.
There is tremendous power in a testimony. "And they overcame him (the devil) by the blood of the Lamb and by the word of their testimony." – Revelations 12:11
Caring/Sharing
Poem by Hugh Traulsen
If you dare to care, then share!
If you share, pay heed!!
God will reward every good deed!!!