Independence Day and True Freedom
"You cant' help the poor if you are one of them." – Jack Stagman
"By this My Father is glorified, that you bear much fruit; so you will be My disciples." (John 15:8)
If you're in debt, what is your plan to set yourself free from that bondage?
Today is the 4th of July – Independence Day in America. Are you free? Most Americans aren't – they are in serious bondage. Let me assure you, if you're in debt, you're in bondage – with your time, with your relationships, and with your spirit. When Jesus said He came to set us free, He meant in all areas of our life.
Our God is a god of abundance, not poverty. There is a very unhealthy poverty mentality among much of the Body of Christ. What is the poverty mentality? It's the belief that resources are limited – that there's only so much to go around.  It's the attitude that somehow being poor or in debt makes you more holy. Contrast this with the abundance mentality that says God owns everything and provides generously. He creates things out of nothing. The purpose in having more is to have more to give.
For many years, Dr. Mike Murdock, the Founder of The Wisdom Center, read the entire Bible every month. That meant an average of 40 chapters per day. Since the Bible is the greatest book of wisdom ever written, it makes sense he established a wisdom ministry. Dr. Murdock says "Prosperity is having enough of God's provision to accomplish His assignment for your life." God led the Israelites out of Egypt to take them to a land of "milk and honey," not thorns and thistles.
All wealth comes with privileges and responsibilities. The privileges are well documented: money freedom, time freedom, relationship freedom, spiritual freedom, physical freedom, and the ultimate freedom – the freedom to discover and fulfill your life purpose.
In a few days, I'll tell you more about Jack Stagman, a missionary to America from South Africa that I just met last week. He's the one I quoted above.
Prayer Power
Heavenly Father, it is my heart's desire to be completely debt free by December 31, 2007, including no home mortgage. Help me to set S.M.A.R.T. goals to accomplish this and empower me to do it. Make my family a shining example of Your goodness and greatness when we truly put You first in all areas of our lives. To You be all glory, honor, and praise, now and forever. Amen and Hallelujah!
Link of the Day
The God of Abundance in The New Testament [http://www.worldchristians.org/ske/ske-3.htm]
Blessings to have and follow through with a plan to be completely debt free in the near future!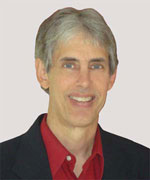 Joseph
Joseph Peck, M.D.
The Time Doctor
Empowering Dreams
Author, I Was Busy, Now I'm Not
www.empower2000.com
Connect – BE Blessed To Be A Blessing
LinkedIn: http://linkedin.com/in/thejournalguy
Facebook: http://facebook.com/thejournalguy
Twitter: http://twitter.com/thejournalguy

SHARE YOUR VICTORIES below!
It is easy, fun, and will inspire others.
There is tremendous power in a testimony. "And they overcame him (the devil) by the blood of the Lamb and by the word of their testimony." – Revelations 12:11
Caring/Sharing
Poem by Hugh Traulsen
If you dare to care, then share!
If you share, pay heed!!
God will reward every good deed!!!