How to Live an Effective Prayer Lifestyle
To be an effective person of prayer, you must have relationship with the One to whom you pray.
Matt 7:21-23 (NIV) "Not everyone who says to me, `Lord, Lord,' will enter the kingdom of heaven, but only he who does the will of my Father who is in heaven. Many will say to me on that day, `Lord, Lord, did we not prophesy in your name, and in your name drive out demons and perform many miracles ?' Then I will tell them plainly, `I never knew you. Away from me, you evildoers!'
How can you develop an intimate relationship with God?
One of the big perks of doing these daily devotionals is searching for the Link of the Day. In the process, I often find gold mines to help me gain a much broader perspective of who God is and what He is doing.
Today's message is an excerpt from "I Life My Eyes" Prayer Ministry. I recommend you visit today's Link of the Day to read the full article. It's excellent.
Above all else, prayer is an opportunity to enjoy intimacy with God. Prayer is all about relationship with Father God. God longs to have relationship with you.
To know God is to realize that we are in relationship, covenant relationship with Him. You are His child. He is your Father. You are His bride. He is your Groom.
In the scripture above, Jesus warns us that we can do His works and not be known of God.
To develop an intimate relationship with God
1. Spend Time with the Lord, daily
2. Study the Word of God
3. Worship
4. Repent
5. Practice the presence of the Lord
Prayer Power
Heavenly Father, it's Your desire that each of us know You and make You known. Help each of us to develop daily and weekly habits to grow closer to You. Remove the clutter from our lives that we may stay focused on that which is most important. Thank You Jesus. Amen.
Link of the Day
How to Live an Effective Prayer Lifestyle – at "I Life My Eyes" Prayer Ministry
[http://psalm121.ca/praylife.html]
Blessings to develop an intimate relationship with God!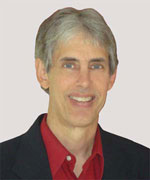 Joseph
Joseph Peck, M.D.
The Time Doctor
Empowering Dreams
Author, I Was Busy, Now I'm Not
www.empower2000.com
Connect – BE Blessed To Be A Blessing
LinkedIn: http://linkedin.com/in/thejournalguy
Facebook: http://facebook.com/thejournalguy
Twitter: http://twitter.com/thejournalguy

SHARE YOUR VICTORIES below!
It is easy, fun, and will inspire others.
There is tremendous power in a testimony. "And they overcame him (the devil) by the blood of the Lamb and by the word of their testimony." – Revelations 12:11
Caring/Sharing
Poem by Hugh Traulsen
If you dare to care, then share!
If you share, pay heed!!
God will reward every good deed!!!