Healing the Heart of Our Nation
"God is going to use the Marching Through Culpeper movie to heal the heart of our nation." – Bob Sims
But Jesus looked at them and said, "With men it is impossible, but not with God; for with God all things are possible." (Mark 10:27)
What will it take to heal hundreds of years of pain between the North and South and between Blacks and Whites?
A few years ago when Rick Heeren was in Argentina, someone laid hands on him and prophesied that he would be involved in the making of major motion picture. Prior to that, being involved with the making of movies wasn't even on his radar screen.
When Rick first visited Culpeper in June 2005, I took him to visit our downtown area. As we walked into one of the renovated buildings, we bumped into Virginia Morton and her husband Roger. That was the first time Virginia had ever met or heard of Rick.
In October 2005, I went to Argentina for my very first time to attend the International Institute on Nation Transformation sponsored by Harvest Evangelism. There Rick introduced me to Ed Silvoso. Within a few weeks following that, Rick connected Virginia with his son Derek, who is a movie script writer. In February 2006, Rick came back to Culpeper with his entire family, including Rachel (wife), Derek, and Arleigh. Virginia took them on a private historic tour of Culpeper.
Our Pray Culpeper team began praying regularly for Virginia and her movie dream more than 18 months ago. We've been privileged to hear many amazing stories. We have seen big answers to big prayers. It's clear to me that Virginia is on a huge assignment by God and nothing is going to stop them.
In April 2006, Virginia went to the Apostolic Transformation Network meeting in Brooklyn, New York. This was sponsored by Harvest Evangelism. While there, God connected Virginia to Bob Sims, who lives in Austin Texas. He became her chief intercessor for the movie. God frequently speaks to Bob in visions, and now that has rubbed off on Virginia. In early 2007, Derek Heeren and Mauriel Joslyn began collaborating to write a script for a TV mini-series.
On June 21, 2007 while Rick Heeren was visiting Culpeper from Minnesota, he and I met with Virginia at her home to learn how we could help her more to achieve her goal to have her Marching Through Culpeper book made into a mini-series and then a major motion picture. One suggestion made to her was to start a weekly prayer group.
On July 3, Virginia organized the first phone prayer meeting with several people scattered across America. Today we had our fourth consecutive weekly prayer meeting. Within a few days of our first prayer meeting, God opened the door for Virginia to pass along info about her book and the movie to a friend of Robert Duvall.
As a result of these phone prayer meetings, I had the privilege to join Roger and Virginia Morton and George and Bea Ramer at a large picnic with about 1,000 people at Robert Duvall's farm on Sunday July 22. Don't miss tomorrow's devotional when I share more about that, including photos from that visit.
Prayer Power
Heavenly Father, we praise You as the LORD who will provide. You are the divine symphony Conductor, masterfully managing people and circumstances to accomplish Your purposes. Thank You for the privilege of having a front row seat to watch Your plans unfold to make Marching Through Culpeper into a TV mini-series and a movie to heal the heart of America. We pray the blood of Jesus over Virginia Morton and the entire Marching Through Culpeper project. We declare that the march is under way. Thank You Jesus. We bless Your holy name. Amen and Hallelujah!
Link of the Day
Marching Through Culpeper [http://http//www.edgehillbooks.com]
Blessings to pray for and experience the love and power of God in your life!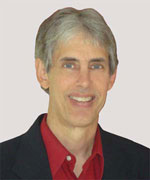 Joseph
Joseph Peck, M.D.
The Time Doctor
Empowering Dreams
Author, I Was Busy, Now I'm Not
www.empower2000.com
Connect – BE Blessed To Be A Blessing
LinkedIn: http://linkedin.com/in/thejournalguy
Facebook: http://facebook.com/thejournalguy
Twitter: http://twitter.com/thejournalguy

SHARE YOUR VICTORIES below!
It is easy, fun, and will inspire others.
There is tremendous power in a testimony. "And they overcame him (the devil) by the blood of the Lamb and by the word of their testimony." – Revelations 12:11
Caring/Sharing
Poem by Hugh Traulsen
If you dare to care, then share!
If you share, pay heed!!
God will reward every good deed!!!