God's Summer of Love Tour
In the past, massive gatherings of fasting and prayer have turned the tide of history.
"Declare a holy fast… Call a sacred assembly… bring together the elders, gather the children." (Joel 2:15-18)
How can you support those involved with TheCall Nashville and TheCauseUSA?
Prayer? Finances? Spreading this email?
During the past several weeks, I have been sharing examples of how the Accelerated Coach Training (ACT) class is benefitting me and others. Recently, I learned from Adam Greer, one of my peers, that his church and community in South Carolina are having a big event locally in conjunction with TheCall Nashville [www.thecall.com] that is taking place at the Tennessee Titans football stadium on 07-07-07. Other communities across America are doing likewise.
But I didn't know anything about TheCauseUSA until Adam told me his son is participating in this. Launching out the day after TheCall Nashville, TheCause will travel in convoy with hundreds of young adults through Kansas and Arizona to California on a historic 35-day (July 8 – Aug 11) prayer and worship journey ending in San Francisco's Golden Gate Park. This is being called "God's Summer of Love Tour." This is in sharp contrast to the hippie movement, birthed in 40 years ago (1967) in San Francisco, in what became known as the "Summer of Love."
To show how God has set the stage for a massive revival and awakening in America in this 07-07-07 year, here is what Lou Engle says:
In 1993, Bob Jones prophesied, "The Houston Oilers would move to Nashville, and Nashville would build God a stadium. And 100,000 people, particularly youth, would gather for a great mobilization of the army of God." With this prophecy in effect, I was praying about holding The Call in Titan Stadium in Nashville on 07-07-07.
While in a prophets gathering, I received a profound confirmation. Sharon Stone, a prophetic voice from England, who knew nothing that was on my heart, stood and began to speak forth this word over me, "There is coming a fresh recruitment on 07-07-07. I heard the day very clearly, and on that day, a stand will be taken, and it will bring forth a great shift." Could it be that The Call in Nashville is that day of recruitment and that day of shifting? Yet, I still needed more confirmation.
Then a few days later, I received a phone call from a woman I had only met one time. She said, "I have written you a check. What are you doing?" I told her about The Call Nashville, and to my amazement she said, "The check is for 100,000 dollars." She had no idea that the first Call was launched by another woman that I did not know, who gave me 100,000 dollars as well.
Prayer Power
Jesus, You are the vine and we are the branches. Apart from You we can do nothing. Thank You for Lou Engle and his uncommon obedience to make TheCall and TheCause possible. We invite You to be LORD of all that happens in the next 40 days. Raise up intercessors around the globe. Bless the weather in Nashville on 07-07-07. Bless all those who participate in TheCall and TheCause. Turn the heart of millions of Americans back to you. May America bless You and Your holy name, Jesus. Amen.
Link of the Day
TheCauseUSA.com
Blessings to support those involved with TheCall and TheCauseUSA!
Your Daily Blessing News
About 200 runners participated in Culpeper's annual "Freedom 5k Run" at 8 a.m. on July 4, 2007. To see photos from this event, click here… [www.yourdailyblessing.com/content.cfm?id=2365]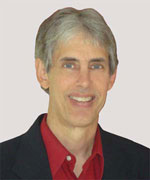 Joseph
Joseph Peck, M.D.
The Time Doctor
Empowering Dreams
Author, I Was Busy, Now I'm Not
www.empower2000.com
Connect – BE Blessed To Be A Blessing
LinkedIn: http://linkedin.com/in/thejournalguy
Facebook: http://facebook.com/thejournalguy
Twitter: http://twitter.com/thejournalguy

SHARE YOUR VICTORIES below!
It is easy, fun, and will inspire others.
There is tremendous power in a testimony. "And they overcame him (the devil) by the blood of the Lamb and by the word of their testimony." – Revelations 12:11
Caring/Sharing
Poem by Hugh Traulsen
If you dare to care, then share!
If you share, pay heed!!
God will reward every good deed!!!