God's Heart for Culpeper and Virginia
God loves cities, states, and nations, not just people!
'They shall be My people, and I will be their God; then I will give them one heart and one way, that they may fear Me forever, for the good of them and their children after them. And I will make an everlasting covenant with them, that I will not turn away from doing them good; but I will put My fear in their hearts so that they will not depart from Me. Yes, I will rejoice over them to do them good, and I will assuredly plant them in this land, with all My heart and with all My soul.'(Jer 32:38-41)
Do you have God's heart for your city, state, and nation?
As shared in my devotional on December 15, Jeff Bernstein has influenced me more than anyone else to open my eyes of understanding to the importance of blessing the Jewish people and the nation of Israel. Serving as my private tutor, Jeff has helped me appreciate the richness of the Jewish culture.
When we were talking on December 7, Jeff told me that he has never met a person who loves his city or state as much as I do. I asked him to email me his testimony. He did later that day. Here it the first part of that:
"When we look back in American history it seems evident that more than a few of our founding fathers really had a deep love for the new nation.  It is increasingly rare to find leaders today who give you a sense that they really love their city, state, or country.  More often than not civic leaders today seem more concerned with themselves and their political careers than with the people they supposedly serve. I had the privilege of meeting someone recently who actually appears to genuinely love the city and state in which he resides. He is Dr. Randy Peck.  Randy has such a love for his city Culpeper and Virginia that it exudes out of him in almost every conversation he holds.  It is said that one speaks out of the abundance of his heart and I can testify that Dr. Peck has both Culpeper and the State of Virginia deep in his heart.  I have never met someone who has such a genuine love for his city and state as this man."
It is God who birthed the desire in my heart to see Virginia become a bright light for the world by 2007, the year we celebrate the 400th anniversary of Jamestown. As I have driven back and forth down the interstate highways and roads of Virginia pronouncing blessings on the communities, homes, businesses, trucks, etc, I have fallen in love with this beautiful state. And God will soon use Virginia to release the prosperity of America to the world.
Prayer Power
Abba, Father, God of Abraham, Isaac, and Jacob, thank You for Jeff Bernstein. Thank You for bringing Jeff into my life to teach me about the Jewish people and their traditions. Thank You for opening my eyes of understanding to the importance of blessing the nation of Israel. Thank You Jesus for Your promise that if I abide in You and Your Words abide in me, then I can ask anything I desire and it shall be done for me. It is my heart's desire for You to abundantly bless Jeff, his family, and his ministry. Open the floodgates of heaven for the Bernstein family. Bless Gates of Zion with $1 million of revenue by June 30, 2006 and $100 million by June 30, 2007. Thank You Jesus. Amen.
Link of the Day
Official Tourism Website of the Commonwealth of Virginia [www.virginia.org]
Blessings to have God's heart for your city, state, and nation!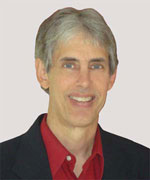 Joseph
Joseph Peck, M.D.
The Time Doctor
Empowering Dreams
Author, I Was Busy, Now I'm Not
www.empower2000.com
Connect – BE Blessed To Be A Blessing
LinkedIn: http://linkedin.com/in/thejournalguy
Facebook: http://facebook.com/thejournalguy
Twitter: http://twitter.com/thejournalguy

SHARE YOUR VICTORIES below!
It is easy, fun, and will inspire others.
There is tremendous power in a testimony. "And they overcame him (the devil) by the blood of the Lamb and by the word of their testimony." – Revelations 12:11
Caring/Sharing
Poem by Hugh Traulsen
If you dare to care, then share!
If you share, pay heed!!
God will reward every good deed!!!