"You have the opportunity to enter into God stories or walk right by them." – Chuck Ripka
'Call to Me, and I will answer you, and show you great and mighty things, which you do not know.' (Jeremiah 33:3)
How can you take God out of the box?
When I went to Argentina for the first time in October 2005 for the 15th International Institute on Nation Transformation sponsored by Harvest Evangelism, I met Chuck Ripka. He wrote four chapters in Rick Heeren's book "The Elk River Story." Chuck played a lead role in starting Riverview Community Bank, next to Elk River, Minnesota. This Christian bank was the fastest growing community bank in the history of America.
On July 11, I began having weekly online meetings with Rick and Rachel Heeren and two of their assistants to launch their City Miracles ministry forward through web marketing. While preparing for the past two meetings, I learned that Chuck Ripka is leading a live teleseminar at 7 PM on Aug 21 and that he recently wrote a book called "God Out of the Box." Yesterday, I found a fantastic one minute You Tube video with Chuck sharing about this book. Be sure to vist today's Link of the Day to watch this. Here is what Chuck says:
"Hi, my name is Chuck Ripka. I'm an author of a book called 'God Out of the Box.' The LORD spoke to me one day and said 'Chuck, I trust you.' And I said 'No LORD, I trust you.' And He said 'Chuck, if you really trust me, take me out of the box. You limit me, what I want to do in your life.' And I said 'Ok God, no more boxes.' As you begin to read this book, you are going to realize how you are going to be able to take God out of the box also.
And through this process as the LORD has allowed me to take Him out of the box, He spoke to me one day and He said this: 'Chuck, I'm going to simplify myself to you.' And God has made himself very simple to me. He said 'Chuck, I'm going to take the entire scriptures, the entire Bible, and narrow it down to one word for you.' And I said 'What is one word that can describe everything?' And He said this, He said 'Obedience. If you will give me just this one word, I promise you this – I'll tell you what to say, I'll tell you what to do, and I'll tell you where to go. And you're going to even tell them that I sent you.'
This book is filled with God stories. And I tell people, there are God stories right around the corner. You have the opportunity to enter into those stories or walk right by them. And another thing in the book; you're going to realize how much your Father in heaven loves you. God loves you. And you're going to read these stories and realize how much He really loves you. And He wants to use you as He uses me. So be blessed."
Prayer Power
Heavenly Father, thank You for Chuck Ripka and his uncommon obedience to You. Thank You for crossing his path with mine. Thank You for his new book "God Out of the Box." May millions of people read this book and realize how they can take You out of the box too. Bless Chuck's teleseminar on Aug 21. May every participant by blessed with uncommon thinking and uncommon faith. Multiply today's message around the world through the power of the Holy Spirit. Thank You Jesus. Amen and Hallelujah to the King of kings!
Link of the Day
Chuck Ripka shares about "God Out of the Box"
One minute video of Chuck (You Tube)
Teleseminar with Chuck Ripka + God Out Of The Box
Other links
City Miracles
The Elk River Story book
Blessings to take God out of the box!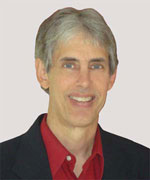 Joseph
Joseph Peck, M.D.
The Time Doctor
Empowering Dreams
Author, I Was Busy, Now I'm Not
www.empower2000.com
Connect – BE Blessed To Be A Blessing
LinkedIn: http://linkedin.com/in/thejournalguy
Facebook: http://facebook.com/thejournalguy
Twitter: http://twitter.com/thejournalguy

SHARE YOUR VICTORIES below!
It is easy, fun, and will inspire others.
There is tremendous power in a testimony. "And they overcame him (the devil) by the blood of the Lamb and by the word of their testimony." – Revelations 12:11
Caring/Sharing
Poem by Hugh Traulsen
If you dare to care, then share!
If you share, pay heed!!
God will reward every good deed!!!