Global Missions Health Conference
More than anything else, God demands our obedience!
He said to him the third time, "Simon, son of Jonah, do you love Me?" Peter was grieved because He said to him the third time, "Do you love Me?" And he said to Him, "Lord, You know all things; You know that I love You." Jesus said to him, "Feed My sheep. (John 21:17)
Do you love Jesus?
Are you feeding God's sheep?
As I mentioned in yesterdays' devotional, a simple act of obedience to the Holy Spirit on my part on September 26, 2006 connected me to the Cutting Edge Foundation [www.cefoundation.net] (CEF) through Dr. Mike McMahon.
In subsequent meetings with Dr. McMahon, he recommended I attend the annual World Health Missions Conference (GMHC) to meet some of the CEF Board members and to connect with other medical missionaries. So in obedience to the Holy Spirit, I drove all the way to Louisville Kentucky on November 9 for the GMHC.
The Global Missions Health Conference is the largest medical missions conference in the world. It is held each November at Southeast Christian Church, a megachurch with a seating capacity of 8,000. This year about 2,000 people attended the conference.
God opened up several huge networks for me while I was at the GMHC. For instance, I had lunch with Dr. Bert Oubre, the International Medical Director for Voice of the Martyrs. Bert is a CEF Board member.
While visiting the display tables in the exhibitor area, I met Steve, the leader of Bless China International (BCI). I may pick up this organization as a new web client. BCI is ministering in Yunnan Province in China. While less than 5% of China's population lives in Yunnan Province, nearly 50% of China's cumulative HIV cases are there.
According to the 2004 UN Aids Report, "China will have the highest percentage in the world of HIV. Translate that into numbers and this is the largest catastrophic event in the history of the world."
Prayer Power
Abba, Daddy, my heart aches for my suffering brothers and sisters around the world. Forgive me and other Americans for not caring more about what matters most to You. Only about 5% of the world's population lives in America, yet 60% of the world's material wealth is here. Use Americans to bless suffering people around the world. Stir our hearts with compassion to give sacrificially to feed Your sheep. Thank You Jesus. Amen.
Link of the Day
My photos from the 2006 World Health Missions Conference – Click on the appropriate gallery in the drop down menu
[http://www.alifeofblessing.org/content.cfm?page_content=photo_galleries_include.cfm]
Blessings to feed God's sheep!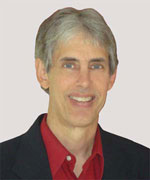 Joseph
Joseph Peck, M.D.
The Time Doctor
Empowering Dreams
Author, I Was Busy, Now I'm Not
www.empower2000.com
Connect – BE Blessed To Be A Blessing
LinkedIn: http://linkedin.com/in/thejournalguy
Facebook: http://facebook.com/thejournalguy
Twitter: http://twitter.com/thejournalguy

SHARE YOUR VICTORIES below!
It is easy, fun, and will inspire others.
There is tremendous power in a testimony. "And they overcame him (the devil) by the blood of the Lamb and by the word of their testimony." – Revelations 12:11
Caring/Sharing
Poem by Hugh Traulsen
If you dare to care, then share!
If you share, pay heed!!
God will reward every good deed!!!