Four Promises of Forgiveness
I can forgive, but I cannot forget, is only another way of saying, I will not forgive.  Forgiveness ought to be like a cancelled note – torn in two, and burned up, so that it never can be shown against one.  – Henry Ward Beecher
And forgive us our debts, As we forgive our debtors. (Matthew 6:12)
Who do you need to make the four promises of forgiveness to?
This morning I had the privilege to have breakfast and meet with Michael Stay for a few hours. Not only is he a good friend, but he has been my #1 business mentor.
While we were conversing, I shared that I recently was deeply hurt by someone close and struggled to completely forgive that person until earlier this week. Michael then gave me a Peacemaker's card explaining the four promises of forgiveness. They are based on Matt 6:12, 1 Cor 13:5, Eph 4:32. After completing the year long Peacemaker training several years ago, Michael is very qualified to help resolve conflict.
Here is what the Peacemaker website says about the four promises of forgiveness:
Through forgiveness God tears down the walls that our sins have built, and he opens the way for a renewed relationship with him. This is exactly what we must do if we are to forgive as the Lord forgives us: We must release the person who has wronged us from the penalty of being separated from us. We must not hold wrongs against others, not think about the wrongs, and not punish others for them. Therefore, forgiveness may be described as a decision to make four promises:
"I will not dwell on this incident."
"I will not bring up this incident again and use it against you."
"I will not talk to others about this incident."
"I will not let this incident stand between us or hinder our personal relationship."
By making and keeping these promises, you can tear down the walls that stand between you and your offender. You promise not to dwell on or brood over the problem or to punish by holding the person at a distance. You clear the way for your relationship to develop unhindered by memories of past wrongs. This is exactly what God does for us, and it is what he calls us to do for others.
Prayer Power
Heavenly Father, thank You for sending Jesus to model total forgiveness. Thank You that by the blood of the Lamb I am totally forgiven of all past, present, and future sins. Help me to have that healthy balance between mercy and truth. In Jesus name, I pray. Amen.
Link of the Day
Seven A's of Confession
Blessings to apply the four promises of forgiveness!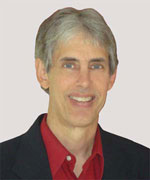 Joseph
Joseph Peck, M.D.
The Time Doctor
Empowering Dreams
Author, I Was Busy, Now I'm Not
www.empower2000.com
Connect – BE Blessed To Be A Blessing
LinkedIn: http://linkedin.com/in/thejournalguy
Facebook: http://facebook.com/thejournalguy
Twitter: http://twitter.com/thejournalguy

SHARE YOUR VICTORIES below!
It is easy, fun, and will inspire others.
There is tremendous power in a testimony. "And they overcame him (the devil) by the blood of the Lamb and by the word of their testimony." – Revelations 12:11
Caring/Sharing
Poem by Hugh Traulsen
If you dare to care, then share!
If you share, pay heed!!
God will reward every good deed!!!