Explore the World of Coaching
"A coach can be an incredible resource to help you change, achieve a goal or discover and reach your destiny." – Tony Stoltzfus
As iron sharpens iron, So a man sharpens the countenance of his friend. (Proverbs 27:17)
What role will life coaching play in your life this year?
A scripture that comes to my mind frequently is Proverbs 16:9, "A man's heart plans his way, But the LORD directs his steps." When you're walking close with God, it seems He loves to change your plans. Like many of you, I like to make plans for the upcoming day, week, month, etc, but I also realize the importance of being flexible to allow God's plans to trump mine. Jesus instructed us to not worry about tomorrow, but rather to keep our focus on the day in front of us.
In my devotional on Oct 20 titled "Going To The Next Level," I said I planned to start two new webinars on Tuesday evenings, one (JIREH Marketing Bronze) to coach people to strategically use Social Marketing (Web 2.0) effectively and the other (Coaches 777 Bronze) to combine life coaching and journaling to help people break through faster in various areas of their lives.
My intention was to start those on October 21 with small groups and then expand those steadily over time. Well the JIREH Marketing Bronze webinar barely managed to launch and the Coaches 777 one did not. The coaching webinar is now slated to be launched on Tuesday November 4 (Election Day).
What happened? October 21 was a very peculiar day for me in terms of my schedule – in a good way – lot's of unplanned activities and unexpected blessings.
On the morning of October 21, I had my devotional message completed and ready to be sent out, but I simply ran out of time before completing the landing page for Coaches 777 Bronze Members. That was to be my necessary link for the day. When 8:20 am rolled around, I chose to go to the monthly Culpeper Ministerial Association meeting instead. What a blessing. About 20-25 ministers were there, including pastors from some of the largest churches in our community. Lots of unity.
I'm not available to host the new webinars on Tuesday next week because I'll be at Virginia Beach with Jerry and Sharon Graham attending a 3 day coaches retreat with more than 30 other life coaches. This coaching retreat has become an annual event planned by master coach trainer Tony Stoltzfus. Tony has his own website, www.coach22.com, providing "The Best in Christian Coaching Resources."
I've listened to Tony's outstanding, 12 minute, audio message titled "What is coaching?" at least twenty times. Tony's teaching is so good, I paid to have that professionally transcribed in the past week. I'll expound more on that in the upcoming days, but for now you can read in its entirety at today's Link of the Day.
Prayer Power
Heavenly Father, thank You that we can trust You and Your plans much more than our plans and the plans of other men. Thank You that when I mess up, You clean up. May each of us be willing to lay aside our agendas when You have something more important for us to do. May our lives be marked by humility and obedience to You. Guide us to die daily to ourselves so we may rise to new life in You. Thank You Jesus. Amen.
Link of the Day
Explore the World of Coaching – transcription of outstanding explanation by Tony Stoltzfus
Blessings to explore the world of coaching!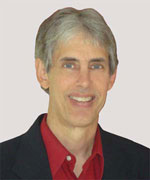 Joseph
Joseph Peck, M.D.
The Time Doctor
Empowering Dreams
Author, I Was Busy, Now I'm Not
www.empower2000.com
Connect – BE Blessed To Be A Blessing
LinkedIn: http://linkedin.com/in/thejournalguy
Facebook: http://facebook.com/thejournalguy
Twitter: http://twitter.com/thejournalguy

SHARE YOUR VICTORIES below!
It is easy, fun, and will inspire others.
There is tremendous power in a testimony. "And they overcame him (the devil) by the blood of the Lamb and by the word of their testimony." – Revelations 12:11
Caring/Sharing
Poem by Hugh Traulsen
If you dare to care, then share!
If you share, pay heed!!
God will reward every good deed!!!