Encouragement in Ecclesiastes
God's much more interested in who you become than what you can do for him.
Let us hear the conclusion of the whole matter: Fear God and keep His commandments, For this is man's all. (Ecclesiastes 12:13)
Are you caught up in the rat race?
[A much better (more powerful) open question is "What can you do to get out of the rat race?"
There's a constant tug on us as human beings to try to accomplish as much as we can. It's so easy to get busy and justify why we're caught up in the rat race. Oh, we might pull ourselves out for a while, but somehow, some way, we find ourselves back in that crazy race spinning our wheels and going nowhere significant.
I find tremendous encouragement in Ecclesiastes because it reminds me that the whole duty of man is to fear God and keep His commandments, not to run around like a chicken with my head cut off trying to do millions of things. Ecclesiastes reminds me to be content and to SIMPLIFY my life.
King Solomon, the wisest and wealthiest man ever to live, wrote this Book near the end of his life. He did not finish the race strong. Instead, he found himself very frustrated after doing lots of things, including indulging in the pleasures of this world. I'm convinced that true and lasting satisfaction comes only from serving others. Matthew 20:28 states: "the Son of Man did not come to be served, but to serve."
In the past week, I missed sending out a daily devotional on three of the days. That's the first time in seven months that I skipped more than one day in a week. I skipped my weekly Bible study class on Monday January 22 and another one on January 24 because I didn't have time. These are signs that I said "yes" to too many things.
Prayer Power
Father, thank You for the still times in my days and weeks to think about what matters most. Forgive me for this past week when I got my priorities out of order. Thank You for Your patience with me. I know that the secret of my future is hidden in my daily routine. So help me establish a daily routine that honors You. Thank You Jesus. Amen.
Link of the Day
Rat Race [http://http://en.wikipedia.org/wiki/Rat_Race]
Blessings to get out and stay out of the rat race!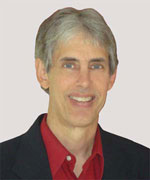 Joseph
Joseph Peck, M.D.
The Time Doctor
Empowering Dreams
Author, I Was Busy, Now I'm Not
www.empower2000.com
Connect – BE Blessed To Be A Blessing
LinkedIn: http://linkedin.com/in/thejournalguy
Facebook: http://facebook.com/thejournalguy
Twitter: http://twitter.com/thejournalguy

SHARE YOUR VICTORIES below!
It is easy, fun, and will inspire others.
There is tremendous power in a testimony. "And they overcame him (the devil) by the blood of the Lamb and by the word of their testimony." – Revelations 12:11
Caring/Sharing
Poem by Hugh Traulsen
If you dare to care, then share!
If you share, pay heed!!
God will reward every good deed!!!