Day #2 of 30 Days to Breakthrough – Slowing down
Welcome to Day #2 of your "30 Days To Breakthrough" journey.
Yesterday, we began addressing the issue of Stewarding Your TIME. We learned the importance of Redeeming The Time, what that means, why it's so important, and some simple ways to do that.
If you missed that lesson, please go back and catch up. Do it NOW!
Here is your daily quote, lesson, question, link, and prayer.
QUOTE
The unexamined life is not worth living! — Socrates
LESSON
In his book "The Life You've Always Wanted," John Ortberg teaches spiritual disciplines for ordinary people.
In Chapter 5 titled "An Unhurried Life," John explains "the practice of 'slowing'." He states that not long after moving to Chicago, he called the wisest spiritual mentor he has ever known to ask for spiritual direction. John described the pace at which things tended to move in his current setting. He told about the rhythms of his family life and the present condition of his heart. Then John asked what he needed to do to be spiritually healthy. After a long pause, the wise mentor answered "You must ruthlessly eliminate hurry from your life." After writing down that lesson, John asked "Now what else is there?" Another long pause and then the answer came "There is nothing else."
John states: "The lives of the hurry-sick lack simplicity. Hurried people cannot love. Today we have largely traded wisdom for information. Love and hurry are incompatible. Jesus never hurried. Solitude is the remedy for the busyness that charms."
To be spiritually healthy, you must ruthlessly eliminate hurry from your life!
And journaling is one of the best disciplines to slow down your RPM's from 10,000 to 5,000 to 500.
QUESTION (write down your what comes to your heart)
Lord, what one simple action step can I take to slow down the pace of my life.
LINK of the Day
An Unhurried Life
Prayer Power
Heavenly Father, I praise as the great I AM, the God who wants me to be still to know You. I confess that the pace of my life is too fast. It seems the harder I work, the further behind I get. Will You help me to slow down to smell the roses. I need your help. In Jesus name, I pray. Amen.

Blessings to use journaling to slow down and reflect!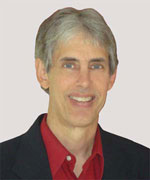 Joseph
Joseph Peck, M.D.
The Time Doctor
Empowering Dreams
Author, I Was Busy, Now I'm Not
www.empower2000.com
Connect – BE Blessed To Be A Blessing
LinkedIn: http://linkedin.com/in/thejournalguy
Facebook: http://facebook.com/thejournalguy
Twitter: http://twitter.com/thejournalguy

SHARE YOUR VICTORIES below!
It is easy, fun, and will inspire others.
There is tremendous power in a testimony. "And they overcame him (the devil) by the blood of the Lamb and by the word of their testimony." – Revelations 12:11
Caring/Sharing
Poem by Hugh Traulsen
If you dare to care, then share!
If you share, pay heed!!
God will reward every good deed!!!