Crossroads: A Story of Forgiveness
Forgiveness is a courageous option and the higher road!
Then Peter came to Him and said, "Lord, how often shall my brother sin against me, and I forgive him? Up to seven times?" Jesus said to him, "I do not say to you, up to seven times, but up to seventy times seven." (Matthew 18:21-22)
Are you harboring any unforgiveness in your heart?
If so, what steps will you take to release yourself from the past?
While Julia (my wife) and I were walking our dog on the beautiful morning of April 23, she told me two stories about forgiveness shown on TV the night before. One TV channel showed pastors in Blacksburg Virginia talking to students about the importance of forgiveness as they returned to campus a week after the terrible shooting tragedy.
Julia then told me about the Hallmark Hall of Fame movie "Crossroads: A Story of Forgiveness." She explained how God's timing was perfect to have this movie air just as people across our nation were dealing with the issue of forgiveness.
"Crossroads: A Story of Forgiveness" is a narrative closely based on a true story. It forces us to contemplate how we would react in a similar situation.
Dean Cain plays Bruce Murakami, a father and husband who makes credible the transition from uncomprehending sadness to magnanimous forgiveness. Bruce is a Tampa Florida contractor whose close-knit family includes a wife, two teenage sons and a young daughter. Mother and daughter die in a horrifying car crash — which turns out to have been the result of a street-racing incident involving a reckless teenager, Justin Cabezas.
A distraught, angry Murakami fights for justice, with one son, Josh, encouraging him and the other, Brody, resenting him. He hires a high-powered attorney and helps to gather the evidence needed to convict the teenager, who faces a long prison term. Eventually, Murakami finds that his desire for retribution is destroying himself. He realizes that he needs to forgive Justin so that he and his sons can find healing.
Murakami gets permission to meet Justin one-on-one, and a moving confrontation occurs, which results in uncommon mercy in the courtroom. At the end, Murakami and Justin, as part of his community service sentence, join forces on the school lecture circuit to promote safe driving among young people. Because of Murakami noble response to a horrific tragedy, the nonprofit organization Safe Teen Driver [www.safeteendriver.org] was birthed.
In a recent interview, the real-life Murakami is quoted as saying, "If I hadn't forgiven him, I would have been the third victim of the tragedy."
Prayer Power
Father, when tragedy or hurt strikes, we have the choice to become bitter or better. May we choose the courageous option and the higher road! Thank You for the people at Hallmark who made the movie Crossroads about forgiveness, a subject that isn't much in vogue these days. Bless them. Use Your children and loving media reports to help grieving people around the world transition from uncomprehending sadness to magnanimous forgiveness. Thank You Jesus. Amen.
Link of the Day
Justin Cabezas' Story [http://www.safeteendriver.org/story-justincabezas.htm]
Blessings for each of us to model a life of magnanimous forgiveness!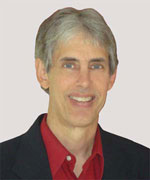 Joseph
Joseph Peck, M.D.
The Time Doctor
Empowering Dreams
Author, I Was Busy, Now I'm Not
www.empower2000.com
Connect – BE Blessed To Be A Blessing
LinkedIn: http://linkedin.com/in/thejournalguy
Facebook: http://facebook.com/thejournalguy
Twitter: http://twitter.com/thejournalguy

SHARE YOUR VICTORIES below!
It is easy, fun, and will inspire others.
There is tremendous power in a testimony. "And they overcame him (the devil) by the blood of the Lamb and by the word of their testimony." – Revelations 12:11
Caring/Sharing
Poem by Hugh Traulsen
If you dare to care, then share!
If you share, pay heed!!
God will reward every good deed!!!