Creating S.M.A.R.T. Goals
Live life above the line. If you are willing to learn instead of blame, life will go more smoothly.
A faithful man will abound with blessings, But he who hastens to be rich will not go unpunished. (Proverbs 28:20)
How S.M.A.R.T. are your most important goals?
For the past two days, I have talked about the importance of health accountability. Today we'll discuss setting S.M.A.R.T. goals and give a clear example of how this works. S.M.A.R.T. goals are Specific, Measurable, Attainable, Relevant (Realistic), and Timely.
Specific: A specific goal has a much greater chance of being accomplished than a general goal. To set a specific goal you must answer the six "W" questions: Who is involved? What do I want to accomplish? Where? (Identify a location) When? Establish a time frame. Which? Identify requirements and constraints. Why? Define specific reasons, purpose or benefits of accomplishing the goal.
Measurable: Establish concrete criteria for measuring progress toward the attainment of each goal you set. When you measure your progress, you stay on track, reach your target dates, and experience the exhilaration of achievement that spurs you on to continued effort required to reach your goal.
Attainable: When you identify goals that are most important to you, you begin to figure out ways you can make them come true. You develop the attitudes, abilities, skills, and financial capacity to reach them.
Realistic: To be realistic, a goal must represent an objective toward which you are both willing and able to work. A goal can be both high and realistic; you are the only one who can decide just how high your goal should be.
Timely: A goal should be grounded within a time frame. With no time frame tied to it, there's no sense of urgency.
Now let me give you a real life example of how this works. This morning when I was walking with my wife, she told me she wants to start regular emails to drive traffic to www.worldbeanroasthers.com, the website for her coffee roasting business. She's been telling me this for several months. To help her achieve her goal, I then asked her some specific questions – "When do you want to start these emails? How often do you plan to send them out initially? Who will you sent them out to?"
Prayer Power
Heavenly Father, You teach that unless the LORD builds the house, they labor in vain to build it. Therefore, may we seek Your wisdom and Your guidance before we set and pursue goals. May you be the one who builds all that we do. Thank You Jesus. Amen.
Link of the Day
What are you going to do with your life? [www.markhambaptist.org/sermons/06sermons/0607sermons/060716.html]
Blessings to set and achieve S.M.A.R.T. goals in alignment with your assignment from God!
Your Daily Blessing News
Much of today's content comes directly from Creating S.M.A.R.T. Goals [http://www.topachievement.com/smart.html]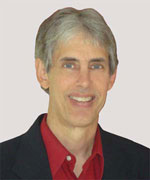 Joseph
Joseph Peck, M.D.
The Time Doctor
Empowering Dreams
Author, I Was Busy, Now I'm Not
www.empower2000.com
Connect – BE Blessed To Be A Blessing
LinkedIn: http://linkedin.com/in/thejournalguy
Facebook: http://facebook.com/thejournalguy
Twitter: http://twitter.com/thejournalguy

SHARE YOUR VICTORIES below!
It is easy, fun, and will inspire others.
There is tremendous power in a testimony. "And they overcame him (the devil) by the blood of the Lamb and by the word of their testimony." – Revelations 12:11
Caring/Sharing
Poem by Hugh Traulsen
If you dare to care, then share!
If you share, pay heed!!
God will reward every good deed!!!