"When the Lord gets a hold of us, there is new construction that occurs. There is renovation. And there is demolition." – GW Dameron in his personal blog
"You are the light of the world. A city that is set on a hill cannot be hidden." (Matthew 5:14)
On a scale of 1-10, how would you rate the spiritual climate of your city? (10 best)
What can you team up with to improve that?
I want to share an amazing story with you – something only God could have orchestrated. On April 17, 2008, I received an email from GW Dameron, someone who lived in California who I had never met. Here is how his email started:
"Greetings!  We haven't had the pleasure of meeting, but I wanted to take a moment and introduce myself.  My name is "GW" (formal name is George, but I've gone by GW my whole life) Dameron.  I'm a bi-vocational (I'm a consultant in the biotech pharma research industry) pastor in San Diego County who has been called by God to the town of Culpeper.  My wife, three daughters and I are moving in June to pursue God's vision that He's laid on my heart.
 
God has called me to plant a church in Culpeper.  The church will be called City on a Hill Church.  Briefly, the vision that the Lord has given to me is to reach the lost in Culpeper, and help Culpeper become the city on a hill that it's supposed to be."
GW and his wife Carrie actually moved to Culpeper on Father's Day (June 15). On July 17 GW and I met for the first time over lunch. As GW was sharing his God story, my spirit was leaping for joy. I could hardly believe what my ears were hearing. He was an answer to so many of the prayers I had been praying for the past 3-4 years.
GW told me that 4 years ago he had a dream while sleeping. Even though he couldn't remember most of the details of that dream, he recalled God telling him to remember the words "city on a hill." For several years, that made no sense to GW. On December 31, 2007, the leadership team at his church pressed into God to seek His will for the new year (2008) with a full day of prayer and fasting.
In January 2008, GW sensed God was getting him and his family ready for a major transition. So he and his wife pressed further into God with more prayer and fasting – seeking God's guidance. Then they received the instruction they were to move to Culpeper to start a new church called "City on a Hill Church." While GW had grown up in the Fredericksburg area and his family still lived there, he hadn't been in Culpeper for about 30 years. He never expected to move back to Virginia. GW questioned God whether he was really to move to an unfamiliar place, but God's answer remained firm – Culpeper.
What so amazing about this is that "A Life of Blessing", a media ministry and the parent to all my other ministries including Your Daily Blessing, was birthed about 4 years ago, about the same time as GW had his life changing dream. The theme verse for A Life of Blessing" is and has been "You are the light of the world. A city that is set on a hill cannot be hidden." (Matthew 5:14)
As GW shared more of his story, I felt prompted to tell him I'd like to help him get a TV and radio ministry going over the Internet. For more than a year, I've sensed God wanted to rebirth the radio and TV ministry I had started in Culpeper, but I felt I was not to have the lead role. GW then told me that during one of the last conversations he had in CA before moving to VA, a friend asked him if he had explored the possibility of being involved in a radio and TV ministry in Culpeper.
Prayer Power
Heavenly Father, thank You for bringing GW and his family to Culpeper. Thank You for his heart to pastor our entire city and not just a part. Bless GW to be a catalyst to manifest the prayers and dreams of many people in our region. Thank You Jesus. Amen and Hallelujah!
Link of the Day
GW Dameron's personal blog
Blessing to be the light of the world – a city on a hill!
Bethlehem Christian Fellowship (BCF) will be holding special meetings on Wed, July 23 and Thurs, July 24 at 7pm. They are honored to have as their special guest the anointed prophetic teacher, Bill Cloud of Shoreshim Ministries. Come be blessed of God as Bill brings the word of the Lord for this hour in which we live.
The address for Bethlehem Christian Fellowship is 13314 Lovers Lane, Culpeper, Virginia 22701.
ABOUT BILL
Bill Cloud was raised in a traditional Christian home in South Georgia. Yet, he has only been truly interested in his faith since the fall of 1988. After being born again, Bill immediately developed a hunger for the Word of God and in particular the Hebraic perspective of the Bible.
Shortly after his "born again" experience, Bill had the opportunity to visit Israel and participate in a celebration of the Feast of Tabernacles. It was during this time that God gave him a deep love for the land, the people and the language.
Under the tutelage of a local rabbi, Bill began studying Hebrew very soon thereafter and has become quite prolific at reading and writing the Holy Tongue. Since then, he has spent many hours studying, not only the Hebrew text, but the Hebraic roots of Christianity as well. This research has been rewarded with a keen insight into Biblical Judaism and its relationship to Christianity.
This interest is tied to Bill's desire to unlock the deep secrets of the Word of God and to teach them, along with our Hebraic roots, to believers in Messiah. Furthermore, this insight has allowed Bill to better understand the prophetic element of Scripture. As a result of this study, Bill has developed a variety of media resources dealing with prophetic themes as well as teachings related to our lost Hebraic heritage.
For five years, Bill and his wife Beth served as Youth Pastors in a large church in Central Florida. For over three years, Bill served as chief researcher, writer and Publications Director for Perry Stone and Voice of Evangelism Ministries. Since that time Bill has written articles for the Voice of Evangelism magazine, as well as for God's News Behind The News.
Bill is a featured speaker in venues throughout the country and has appeared with notable teachers such as Hal Lindsay, J.R. Church, Jack Van Impe, John Hagee, Grant Jeffrey, Perry Stone, Tim La Haye, Chuck Missler, the late Yacov Rambsel and the late Zola Levitt. He has also made several appearances on a variety of television broadcasts seen on TBN, Daystar, Inspiration, SkyAngel, WHT, and TCT.
Through Shoreshim Ministries, Bill and his family have launched an effort to re-introduce Christians to the Jewish Y'shua and to educate believers in the Hebraic roots of their faith. As a benefit of this information, disciples of the Messiah can more accurately interpret end-time events and better discern our role in these last days. Bill, his lovely wife Beth, and their four children reside in Cleveland, Tennessee.
WHAT OTHERS HAVE TO SAY ABOUT BILL CLOUD
"Bill Cloud is one of the most knowledgeable and principled men I know. When it comes to understanding the Scripture, his Biblical insight is phenomenal and fresh. When it comes to applying that understanding to his own life, his integrity is unquestionable. I have learned more in the past few years about the Hebraic perspective of Scripture and its relevance to the New Testament believer than in all of my previous twenty-plus years of ministry. I credit Bill for providing a great deal of this new-found insight. His ability to teach what God has shown him is truly inspiring." – Perry Stone, Jr. International Evangelist and President of Voice of Evangelism, Cleveland, TN
"Bill's biblical analysis and unique perspective of the Scriptures, I find to be a rich blessing, but more than that alone, I discern he and his wife to be a sincere and honest witness to the redeeming power of Jesus Christ. Their "hearts after God" are evident to all who have met their acquaintance. I highly recommend their ministry." – Joe Van Koevering, Director & CEO of God's News Behind The News; Pastor of Gateway Christian Center, St. Petersburg, FL
"Should the Lord tarry, I foresee Bill Cloud as an up and coming prophecy teacher for our time." – Pastor Eugene R. Haas, Christ Fellowship Church, Sebring, FL .
"Bill Cloud is one of a growing minority, who has begun to call the Church back to her roots. Bill teaches the Bible from a Hebraic understanding… Bill's teaching method is clear and straightforward, yet sensitive to the listener's cultural background, allowing his audience to explore this challenging approach to the word of God." – Paul M. Cohen, Upstate Messianic Fellowship, Greenville, SC .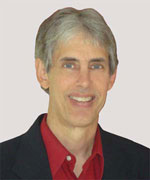 Joseph
Joseph Peck, M.D.
The Time Doctor
Empowering Dreams
Author, I Was Busy, Now I'm Not
www.empower2000.com
Connect – BE Blessed To Be A Blessing
LinkedIn: http://linkedin.com/in/thejournalguy
Facebook: http://facebook.com/thejournalguy
Twitter: http://twitter.com/thejournalguy

SHARE YOUR VICTORIES below!
It is easy, fun, and will inspire others.
There is tremendous power in a testimony. "And they overcame him (the devil) by the blood of the Lamb and by the word of their testimony." – Revelations 12:11
Caring/Sharing
Poem by Hugh Traulsen
If you dare to care, then share!
If you share, pay heed!!
God will reward every good deed!!!