Cheney's Comment on Nuclear Threat Inside America
Judgment is coming America! Repent!
"So then, because you are lukewarm, and neither cold nor hot, I will vomit you out of My mouth. Because you say, 'I am rich, have become wealthy, and have need of nothing' –and do not know that you are wretched, miserable, poor, blind, and naked–" (Revelations 3:17)
Are you a lukewarm Christian?
If you were on trial for being a disciple of Jesus, what evidence would there be to convict you?
This past week, our nation and the world grieved over the senseless murder of 32 victims at Virginia Tech. However, what is looming on the horizon makes that pale in comparison. I am an eternal optimist, not a doom and gloom person. However, the LORD is clearing saying "Wake up America. Unite in prayer!"
On February 15, I emailed a devotional titled "Wake Up Church" and on the next day another one titled "The Real Threat of Nuclear Terrorism." It feels like we're living in Biblical days with prophets and apostles screaming "Wake up church! Repent! Judgment is coming!" But who is really listening?
Below are a few excerpts from the Chicago Tribune report on April 15 regarding Vice President Dick Cheney. Realize that this gives only a sliver of an idea about what the Government really knows.
"I (Cheney) look at the intelligence reports every day. Just before I came here this morning I looked at an intelligence report…"
Today, Cheney says, the threat that the U.S. faces is not box-cutters aboard airliners but the terrorist detonation of a nuclear bomb in the middle of one of its cities.
"The fact is that the threat to the United States now of a 9/11 occurring with a group of terrorists armed not with airline tickets and box cutters, but with a nuclear weapon in the middle of one of our own cities is the greatest threat we face," he said. "It's a very real threat. It's something that we have to worry about and defeat every single day."
Prayer Power
Heavenly Father, along with other faithful servants of Yours, I'm sounding a wake up call to the Body of Christ. However, only You have the power to make the deaf hear, the blind see, and hearts to turn toward You. Please do that here in Virginia and America. Wake up Your church during this historic and pivotal 2007 year when we celebrate America 400th Anniversary. Send a spiritual tsunami to Virginia unlike the world has ever seen before to bless the world. In Jesus' name we pray. Amen.
Link of the Day
Cheney: Nuclear terrorist attack inside the U.S. "a very real threat" – full report
http://newsblogs.chicagotribune.com/news_theswamp/2007/04/cheney_nuclear_.html
Blessings for the Body of Christ in America to wake up and repent!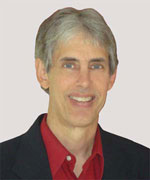 Joseph
Joseph Peck, M.D.
The Time Doctor
Empowering Dreams
Author, I Was Busy, Now I'm Not
www.empower2000.com
Connect – BE Blessed To Be A Blessing
LinkedIn: http://linkedin.com/in/thejournalguy
Facebook: http://facebook.com/thejournalguy
Twitter: http://twitter.com/thejournalguy

SHARE YOUR VICTORIES below!
It is easy, fun, and will inspire others.
There is tremendous power in a testimony. "And they overcame him (the devil) by the blood of the Lamb and by the word of their testimony." – Revelations 12:11
Caring/Sharing
Poem by Hugh Traulsen
If you dare to care, then share!
If you share, pay heed!!
God will reward every good deed!!!