Changing Lives One Word at a Time
"Some of the most important prerequisites of being a good life coach candidate are a) a willingness and ability to listen and not talk; b) a desire to help others succeed; c) punctuality and ability to set and keep specific appointments; d) a willingness to work, and e) the desire to run a successful home business." – Life Coach Institute
And my speech and my preaching were not with persuasive words of human wisdom, but in demonstration of the Spirit and of power, (1 Corinthians 2:4)
What role will life coaching play in your future and your relationships?
In my devotional yesterday, I mentioned how I have begun experiencing a variety of new revelations and breakthroughs from INCOMING ideas off the web after I began using a new type of online journal in the UNCOMMON Journaling for Destiny course.
While writing yesterday's devotional about "Thwarting Your Success Nemesis" from the Idea Sellers website, I came across the link to Dr. Shad Helmstetter's fascinating website. According to his home page, Dr. Helmstetter is "The Dean of Personal Growth."
"One of the most respected behavioral researchers of our time, Shad Helmstetter, Ph.D., is the best-selling author of thirteen books in the field of personal growth, self-talk, self-esteem, personal programming, and goal-setting. Dr. Helmstetter's ground-breaking classic, "What to Say When You Talk to Your Self," literally revolutionized the field of personal growth and motivational psychology, and is considered to be one of the most foundational books in its field today. His books are published in 65 countries worldwide.
Dr. Helmstetter has appeared on more than 1200 radio and television programs, including repeat appearances on Oprah Winfrey, and ABC, NBC, CBS, and CNN News. His most recent book, "The Gift," is available online and at major bookstores everywhere."
Dr. Helmstetter is the founder of the Life Coach Institute. According to today's Link of the Day, "The Life Coach Institute trains and certifies professional Life Coaches in the use of the renowned coaching system developed by leading behavioral researcher and life coaching pioneer, Dr. Shad Helmstetter. The Personal Life Coaching System™ used by all LCI graduates is the result of more than thirty years of research and experience in the field of life coaching. It is the most up-to-date, comprehensive, and effective coaching program in use today."
Prayer Power
Heavenly Father, thank You for all the new doors You are opening for me. Thank you for people like Dr. Helmstetter who equip others to set and achieve their goals. Bless him and his business. Bless my readers to listen well and be motivated to help others succeed. Thank You Jesus. Amen and hallelujah!
Link of the Day
Life Coach Institute
Blessings to listen, help others succeed, be punctual, work hard, and be an entrepreneur!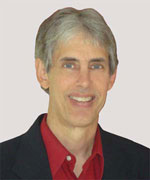 Joseph
Joseph Peck, M.D.
The Time Doctor
Empowering Dreams
Author, I Was Busy, Now I'm Not
www.empower2000.com
Connect – BE Blessed To Be A Blessing
LinkedIn: http://linkedin.com/in/thejournalguy
Facebook: http://facebook.com/thejournalguy
Twitter: http://twitter.com/thejournalguy

SHARE YOUR VICTORIES below!
It is easy, fun, and will inspire others.
There is tremendous power in a testimony. "And they overcame him (the devil) by the blood of the Lamb and by the word of their testimony." – Revelations 12:11
Caring/Sharing
Poem by Hugh Traulsen
If you dare to care, then share!
If you share, pay heed!!
God will reward every good deed!!!