We are carriers of their dreams!
But, beloved, do not forget this one thing, that with the Lord one day is as a thousand years, and a thousand years as one day. (2 Peter 3:8)
What dream of your parents or grandparents is waiting to be fulfilled by you?
We continue with our theme of friends. Our online courses (webinars) are really turning out to be a blessing for everyone involved. In the process of growing together, strong bonds of covenant relationships are being established.
This evening, Jerry Graham, Georgia Willis Fauber, Dan Paulsen, and I wrapped up our five week, online course titled "UNCOMMON Social Marketing (Web 2.0)." That was an eye opener for each of us. Not only did we each glean a lot of valuable marketing lessons from the course, but we became closer friends in the process of working together.
I first met Dan in mid June 2008 after he registered for the five week UNCOMMON Coaching For Destiny course. While Dan already was a certified life coach, he promptly stepped in to help Jerry teach the next DESTINY course that started in early September. Now after just 3 months of knowing each other, Dan and i are exploring the possibility of a joint venture. It's neat how God connects people, builds friendships, and finally establishes covenant relationships. Following the golden rule really does work.
After tonight's webinar, Georgia and I had a chance to chat for another half an hour. She told me how grateful she was for yesterday's devotional and my sharing about her family's five generations that have lived in the home she grew up in.
As Georgia shared more wonderful stories about her parents, I made the statement "We are carriers of their dreams." By that I meant the dreams of our parents are often not fulfilled during their lifetimes, but if we are aware of what those dreams are, we can be used by God as instruments to fulfill the dreams.
King David knew God wanted to build a temple as His sanctuary, but it was David's son, King Solomon, who ultimately fulfilled that dream.
This same principle of fulfilling someone's dreams applies to other people besides parents, ancestors, or relatives who die prematurely. It seems the same principles applies to many of our prayers. While we may never see answers to our prayers during our lifetime, eventually someone come along to be that answer. It might take hundreds or even thousands of years for a prayer to be answered, but God is faithful. As the Bible states, a thousand years is like a day for God.
I learned from Georgia that Paul Newman died at his home from cancer on Friday September 26, which happens to be my mother's birthday and my pastor's birthday. Georgia shared that Paul was such a wonderful philanthropist, having given away more than $250 million to worthy causes. Isn't that a neat legacy to leave. But even someone as significant as Paul Newman had to have unfilled dreams. It's neat to think that those who follow after us might well fulfill dreams that came from deep within us.
I have a dream to see many of God's children learn how to leverage the POWER of the web in a supernatural way to bring a billion people into the Kingdom of God. Each day I take another swing of the ax against the mighty oak. Eventually that mighty oak tree will tumble. I'm excited that 60 people have already registered for our next UNCOMMON Social Marketing (Web 2.0) course that begins at 7:30 pm EST on Thursday October 2.
Prayer Power
Heavenly Father, thank You for the gift of friends and covenant relationships. Thank You for all the various type of social media that allow us to easily communicate with other people around the world. Help us to be good stewards with these resources you have placed before us. In Jesus name, I pray. Amen.
Link of the Day
Paul Newman dies at 83 – Film actor, humanitarian was a Renaissance man
[http://www.baltimoresun.com/news/nation/bal-te.newman28sep28,0,448505.story]
Blessings to be aware of and actively pursue the godly dreams of your ancestors!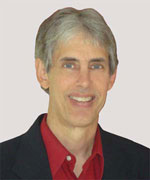 Joseph
Joseph Peck, M.D.
The Time Doctor
Empowering Dreams
Author, I Was Busy, Now I'm Not
www.empower2000.com
Connect – BE Blessed To Be A Blessing
LinkedIn: http://linkedin.com/in/thejournalguy
Facebook: http://facebook.com/thejournalguy
Twitter: http://twitter.com/thejournalguy

SHARE YOUR VICTORIES below!
It is easy, fun, and will inspire others.
There is tremendous power in a testimony. "And they overcame him (the devil) by the blood of the Lamb and by the word of their testimony." – Revelations 12:11
Caring/Sharing
Poem by Hugh Traulsen
If you dare to care, then share!
If you share, pay heed!!
God will reward every good deed!!!