Butch Mills to speak at Operation Rescue Liberia rally
What we are is God's gift to us. What we become is our gift to God.  ~Eleanor Powell
"But as it is written: Eye has not seen, nor ear heard, Nor have entered into the heart of man The things which God has prepared for those who love Him." (1 Corinthians 2:9)
Will you help spread this message in the social networks?
Butch Mills has an inspiring story to tell. From the time he was buried in dirt up to his neck until x-rays showed miraculous healing in his lungs, God was beside him. He credits Culpeper's prayer vigil for him as the divine power which led to his healing. He will share his survival story at 2 p.m. Saturday, February 23, 2008 in the Fellowship Hall of Culpeper United Methodist Church at the Operation Rescue Liberia rally.
For the first time in the history of the United States and Liberia, both flags along with the Virginia flag will be flown in historic Culpeper during this rally.
Operation Rescue Liberia, headed by Rev. Samuel Reeves of Culpeper in partnership with Gleaning for the world, is seeking to raise $30,000 to ship and distribute $1 million dollars in medical and other supplies to war-torn Liberia. Liberia is emerging from fifteen years of civil war which caused 250,000 deaths, the disabling and relocation of a large percentage of the population, and a current unemployment rate of 70%. Liberia native Rev. Reeves was educated in the U.S. He will return to his homeland, the only African nation created by the United States, to distribute the medical supplies through Rim of Grace Ministries, and to work towards improving the economy through job formation.
The rally will begin at 11 a.m. with Christian music led by Dwight Parker and worship leaders from four area churches. Among the speakers beginning at 1 p.m. are:
Rev. Ron Davidson, Founder of Gleaning for the World
Jim Mead whose BTK Shipping Company of Washington D. C. will handle the shipping
Dr. Randy Peck and Virginia Morton of Pray Culpeper
Felicia  Chavey of the Red Cross
Lyndon Peabody, a Liberia native and U. S. Marine
A representative from the Liberian Embassy
Madison County resident David Bean and Wallace Powell, a Liberia native residing in Providence, RI will serve as Masters of Ceremonies. For the first time in the history of the United States, the American, Liberian, and Virginia flags will be flown together at this event.
The greater Culpeper Community is invited to attend this rally to gain a better understanding of Virginia's close historical ties to Liberia. Rev. Reeves says, "We're seeking the prayers, support, and financial blessings of the community to make this mission of mercy possible."
Hot dogs, hamburgers, and drinks will be available for purchase. For more information call David Bean at 540-718-2752.
Prayer Power
Most gracious and merciful Father, we thank You for this upcoming convergence rally on Feb 23 in Culpeper. Thank You for bringing together these different people and ministries for this historic day in our historic community. Bless each participant and all those who pray for the rally. May many people in Culpeper choose to adopt Liberia as a nation to bless in a mighty way. Thank You Jesus. Amen.
Link of the Day
Rim of Grace Ministries
Blessings to see Culpeper and Virginia adopt Liberia as nation to bless!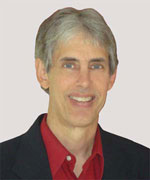 Joseph
Joseph Peck, M.D.
The Time Doctor
Empowering Dreams
Author, I Was Busy, Now I'm Not
www.empower2000.com
Connect – BE Blessed To Be A Blessing
LinkedIn: http://linkedin.com/in/thejournalguy
Facebook: http://facebook.com/thejournalguy
Twitter: http://twitter.com/thejournalguy

SHARE YOUR VICTORIES below!
It is easy, fun, and will inspire others.
There is tremendous power in a testimony. "And they overcame him (the devil) by the blood of the Lamb and by the word of their testimony." – Revelations 12:11
Caring/Sharing
Poem by Hugh Traulsen
If you dare to care, then share!
If you share, pay heed!!
God will reward every good deed!!!