Thanksgiving leads to giving!
"I will give you a new heart and put a new spirit within you; I will take the heart of stone out of your flesh and give you a heart of flesh. I will put My Spirit within you and cause you to walk in My statutes, and you will keep My judgments and do them." (Ezekiel 36:26-27)
How can I make all of my life be about Jesus?
Doug Phillips, founder of Vision Forum, says "When I was a boy, Thanksgiving was my favorite day of the year, a day when family and friends would meet around the harvest table and remember the blessings of God. Sadly, for many Americans, our national day of Thanksgiving has turned into a mere "turkey day." Our children have forgotten the meaning of true gratitude, in part because as parents, we have removed the ancient landmarks, those testimonies of God's mercy and providence, for which all Americans should be profoundly thankful. At Vision Forum, we believe the time has come to reverse this trend."
For my own family, this past Thanksgiving holiday was very special. On Thanksgiving day, my wife and I were blessed to have our two grown children, my parents, my wife's mother, and her twin sister's family come to our home. However, for many people who come from broken homes or who have lost loved ones, the holiday season can be a very sad and lonely time. I think it's important to be ever mindful of those who have so much less or who are suffering.
Without a doubt, I am most thankful for the promise of eternal life I have through Jesus Christ, my Lord and my Savior. I am thankful that God forgives me and gives me new chances to start over. I am thankful that I am able to forgive others because of what Jesus did for me. I am thankful for God's promise in Romans 8:1 that "There is therefore now no condemnation to those who are in Christ Jesus, who do not walk according to the flesh, but according to the Spirit." For me, nothing matters if it isn't done for Jesus.
Yesterday, Pastor Matt Gregory preached a good message at Soul Purpose Church titled "Because I Am Thankful." Here is a summary of that:
How can I make all of my life be about Jesus?
1) Use my time to multiply the message of Jesus. See 2 Tim 2:2. To do this:
a) I need a coach to help me learn the message of Jesus.
b) I need a partner (peer) to live the gospel of Jesus beside me.
c) I need a disciple to ensure that I pass on the good news of Jesus.
How well am I intentionally multiplying the message of Jesus?
2) Use my talent to invest into the Kingdom of God. See Acts 20:24.
How well am I intentionally investing (letting go of) my talent into God's kingdom?
3) Give my treasure to tangibly show my love for Jesus. Chapters 8-9 of 2 Corinthians teach that thanksgiving leads to giving, which leads to more thanksgiving, which leads to more giving. By looking at someone's checkbook and calendar, it's easy to determine what the top priorities are in that person's life.
Prayer Power
Lord Jesus, thank You for dying on the cross for me to pay the price I could not pay. Thank You for rising to new life so that I might have eternal life through You. Thank You for Your total forgiveness. May I model a life of love and forgiveness that draws people to You. Amen.
Link of the Day
Thanksgiving Collection – by Vision Forum [http://www.visionforum.com/booksandmedia/productdetail.aspx?productid=97535&categoryid=29]
Blessings to make all of your life be about Jesus!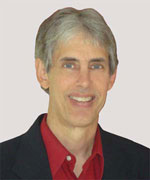 Joseph
Joseph Peck, M.D.
The Time Doctor
Empowering Dreams
Author, I Was Busy, Now I'm Not
www.empower2000.com
Connect – BE Blessed To Be A Blessing
LinkedIn: http://linkedin.com/in/thejournalguy
Facebook: http://facebook.com/thejournalguy
Twitter: http://twitter.com/thejournalguy

SHARE YOUR VICTORIES below!
It is easy, fun, and will inspire others.
There is tremendous power in a testimony. "And they overcame him (the devil) by the blood of the Lamb and by the word of their testimony." – Revelations 12:11
Caring/Sharing
Poem by Hugh Traulsen
If you dare to care, then share!
If you share, pay heed!!
God will reward every good deed!!!