There is a distinct difference between the things you can do and the things you love to do.
But as it is written: "Eye has not seen, nor ear heard, nor have entered into the heart of man, the things which God has prepared for those who love Him." (1 Corinthians 2:9)
What do you love to do?
Yesterday I shared about Wayne Duncan and how God allowed us to be a miracle in each other's lives. There are many, many days where I feel so humbled by the mercy, grace, and love of Almighty God that I almost have to drop to my knees right where I am – completely awestruck as God works around me and through me. I'm so thankful that God has allowed me to live the life I've always wanted – to do what I love to do instead of just what I can do. Many times this year I have told my wife, "I love what I'm doing."
As mentioned before, I'm currently in the second of three courses offered by Lifeforming Leadership Coaching. I almost postponed my participation in the current Life Focus course because I had "other things to do." But by the grace of God, I had built such a trusting relationship with Jerry Graham, that when it came time for me to make a choice, it was easy for me to ask for his recommendation. Jerry told me there would probably never be a better time in my life than now to take Life Focus. He told me it would be fun and that through this God would lay out a road map for the rest of my life that I could always look back to. Boy, was he right.
When I signed up for the Life Focus course, I was "randomly" assigned to a peer partner. My partner, Larry Lotzer, "just happened" (as orchestrated by God) to live in Minneapolis Minnesota and knew Rick Heeren. Rick also lives in the Minneapolis area, about a 45 minute drive from Elk River – remember the Elk River Story [http://citymiracles.com/books/the-elk-river-story.html].
It also so happened that on the day I first met Larry over the phone about 5 weeks ago, I had just booked plane tickets earlier that morning to fly with my wife to Minneapolis for the October 20 wedding of Arleigh Heeren, Rick's daughter. Within a few weeks of our first contact, Larry and I made plans to get together while I was in Minnesota.
Julia and I had breakfast with Larry, his wife Annette, and daughter Jenny on Sunday October 21. Afterwards, the Lotzer's took us to the 11 AM worship service at Hosanna! Lutheran Church. Over the past 20 years, that church has grown from about 85 to 7,000 people.
As God would have it, the sermon was for Week #4 of a six week (40 day) series titled "Be a Miracle!" The essence of being a miracle is discovering your unique gifts, celebrating your gifts (by giving thanks to God), and living in your sweet spot. That happens to be what Life Focus is all about. Amazing isn't it? Who but God could have orchestrated this? You will be hearing more about being the miracle in upcoming devotionals.
Prayer Power
Lord Jesus, thank You for being the miracle in my life, for turning my life rightside up – for allowing me the opportunity to live the abundant life – starting the day I committed my life to you. Thank You that the Kingdom of God is within me and that where I go, so does the Holy Spirit. Thank You for the miracle connection to Larry Lotzer. Bless him, his family, and his ministry. Thank You for the Life Focus miracle. As my readers read these stories, may they be inspired to reflect back on their own lives to discover, celebrate, and live in their own unique sweet spots. Thank You Jesus. I bless You and Your holy name. Amen and hallelujah!
Link of the Day
Be the Miracle – supports extraordinary teens around the world in creating art and video projects that honor and celebrate a parent or guardian who died [www.bethemiracle.com]
Blessings to do what you love to do, what you were created to do – for the glory of God!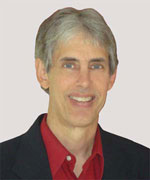 Joseph
Joseph Peck, M.D.
The Time Doctor
Empowering Dreams
Author, I Was Busy, Now I'm Not
www.empower2000.com
Connect – BE Blessed To Be A Blessing
LinkedIn: http://linkedin.com/in/thejournalguy
Facebook: http://facebook.com/thejournalguy
Twitter: http://twitter.com/thejournalguy

SHARE YOUR VICTORIES below!
It is easy, fun, and will inspire others.
There is tremendous power in a testimony. "And they overcame him (the devil) by the blood of the Lamb and by the word of their testimony." – Revelations 12:11
Caring/Sharing
Poem by Hugh Traulsen
If you dare to care, then share!
If you share, pay heed!!
God will reward every good deed!!!