Are you going to pass the Gideon water test?
Who invited you to the Visions777 12-week, 24-webinar series? Was it me, someone else, or the Holy Spirit?
From my perspective, journaling frequently and tuning to W-GOD, I feel confident in saying it was the Holy Spirit.
So what difference does that make? In your life? In your family? In your work? In your communication? In God's ways?
Lots, if you want to know what God is up to leading into the next 10 years. Visions777 is a vision-casting webinar series for the next decade. This wasn't my idea. The Holy Spirit birthed it in a single morning on May 29, 2010 during profound journaling time. In my wildest dreams, I never would have come up with such an ambitious and time-consuming project.
I've had the benefit of not only participating in each live webinar, but watching and listening to the recordings several times while editing them. The teachings and revelations are profound. You would be absolutely amazed if you had a behind-the-scenes look to see how God is choosing the speakers, panelists, and topics.
Recently, the Holy Spirit has been telling me the Visions777 webinar series is like the Gideon water test. Those who invest in the GOLD Package pass the test.
In book of Judges, the Angel of the LORD appeared to Gideon and said, "The LORD is with you, you mighty man of valor!" (Judges 6:12) The Angel then commanded Gideon to deliver Israel from the hand of the Midianites. Gideon asked God for two signs to be sure that is really what God wanted him to do.
Then God whittled Gideon's army down from 32,000 men to 300 men, first by asking who was fearful and afraid, and then with the water "lap test." (Judges 7:2-7) so that all glory would go to God.
In the Visions777 webinar series, more than 30,000 people were invited. Yet God is whittling this down to a few hundred who are expressing an avid interest in what He is doing.
In the next 1-2 weeks, I plan to launch three new initiatives for people who are passionate about experiencing God in extraordinary ways for extraordinary fruit – for those of you who want to LEVERAGE Your Life for Jesus, in Jesus, and with Jesus.
1) A "30-60-100 Master's Mind Marketing Group"
2) A 4-week Experiencing God Through Journaling course teaching people how to journal strategically to experience God in extraordinary ways for extraordinary fruit
3) An "8 Weeks to Profits" course
Before the end of the year, I plan to hold a LIVE EVENT, inviting people who are serious about seeing a 30-60-100 fold increase in impact for the Kingdom of God in just 12 months.
Prayer Power
Heavenly Father, we praise You as a BIG God who gives each of us big dreams. Help my followers to recognize Your voice and give them the courage to OBEY You no matter what the cost or risk. Bless me with an army of 300 WORD Warriors to win Your battles and storm the gates of hell. In Jesus name, I pray. Amen and hallelujah!
Blessings to hear and obey the voice of God!
A special blessing of God's favor to the 300 of you who pass the Gideon water test!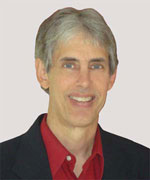 Joseph
Joseph Peck, M.D.
The Time Doctor
Empowering Dreams
Author, I Was Busy, Now I'm Not
www.empower2000.com
Connect – BE Blessed To Be A Blessing
LinkedIn: http://linkedin.com/in/thejournalguy
Facebook: http://facebook.com/thejournalguy
Twitter: http://twitter.com/thejournalguy

SHARE YOUR VICTORIES below!
It is easy, fun, and will inspire others.
There is tremendous power in a testimony. "And they overcame him (the devil) by the blood of the Lamb and by the word of their testimony." – Revelations 12:11
Caring/Sharing
Poem by Hugh Traulsen
If you dare to care, then share!
If you share, pay heed!!
God will reward every good deed!!!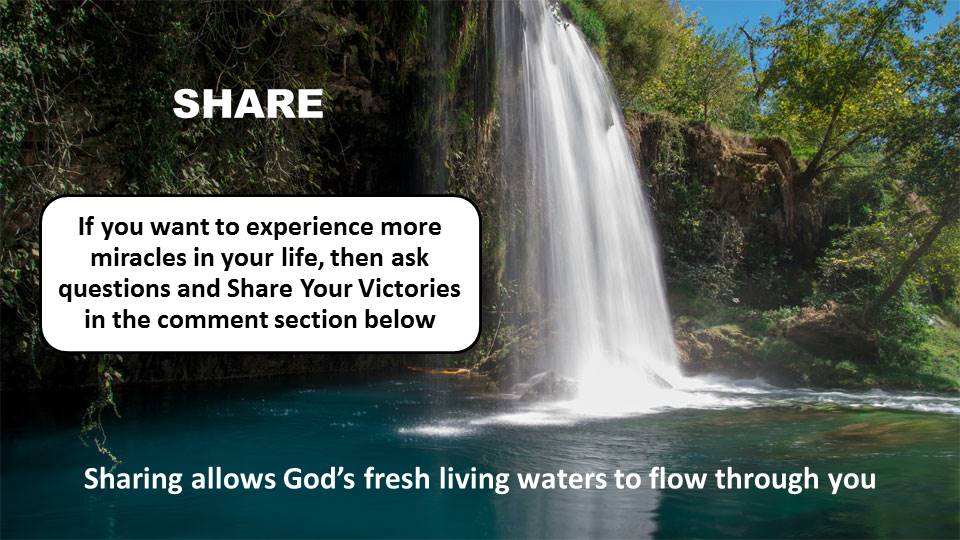 ————————————————————
Judges 7:2-7 And the LORD said to Gideon, "The people who are with you are too many for Me to give the Midianites into their hands, lest Israel claim glory for itself against Me, saying, 'My own hand has saved me.' Now therefore, proclaim in the hearing of the people, saying, 'Whoever is fearful and afraid, let him turn and depart at once from Mount Gilead.'" And twenty-two thousand of the people returned, and ten thousand remained. But the LORD said to Gideon, "The people are still too many; bring them down to the water, and I will test them for you there. Then it will be, that of whom I say to you, 'This one shall go with you,' the same shall go with you; and of whomever I say to you, 'This one shall not go with you,' the same shall not go." So he brought the people down to the water. And the LORD said to Gideon, "Everyone who laps from the water with his tongue, as a dog laps, you shall set apart by himself; likewise everyone who gets down on his knees to drink." And the number of those who lapped, putting their hand to their mouth, was three hundred men; but all the rest of the people got down on their knees to drink water. Then the LORD said to Gideon, "By the three hundred men who lapped I will save you, and deliver the Midianites into your hand. Let all the other people go, every man to his place."