An important life is about to be born!
Unity begins with our own communion with God and then emirates out of our marriages and families!
John 4:24 "God is Spirit, and those who worship Him must worship in spirit and truth."
What is your calling?
If you were paid at least $8,000 per month, what would you do?
As many of you already know, my God-given assignment is CONNECTING – people, ideas, and resources. My passion is coaching people to share their God stories, products, and services with the world, primarily through Web 2.0 (relationship marketing).
On July 2, I launched my first-ever, live, online 12-week, quick-start program for UNCOMMON Internet Marketing Coaching. We started with 12 participants and are having two more couples join us this coming week. One of our participants is Renato Amato, from Bracciano Italy. Renato and his wife Patrizia have an anointing and calling to heal broken hearts around the world.
I first got connected to Renato in March after Lynne Lee hosted me on her inaugural webinar to launch her brand new Christian LIFE Coaching Cafe. How this connection happened and what has happened as a result is absolutely amazing. I could write a book about it, but I'm not going to – at least not for now.
I first spoke to Renato on April 9 via Skype. Shortly after that, I helped him create his own blog. Renato now has blogs in Italian and English and by the end of the year, his blog will be translated into several other languages. In late May, I helped Renato start biweekly webinars in Italian on the theme of "Healing Broken Hearts." As a result of those, God has opened a door for Renato and Patrizia to soon minister in person to the Italian earthquake victims.
Renato and Patrizia served as missionaries in more than 10 countries over a span of 20 years before returning to their native land of Italy in 1996. Soon after that, Renato began journaling and on his own stumbled into two-way journaling – dialogs with Jesus. Patrizia now does that too. As a result of their daily communion with the LORD, they have some of the most intimate relationships with Jesus and one another of any couple I have ever met.
Each Sunday Renato sends out an email and posts a blog with a weekly reflection. Recently, he began posting daily messages called "WFJ" – Words From Jesus, in which he shares parts of his daily two-way journal entries. I've found those very inspirational. I encourage you to check those out. By subscribing to Renato's blog you will receive short email notices about those. And be sure to listen to the audio file on his home page about healing broken hearts. Wow!
This morning, Renato sent this email to his followers titled "An important life is about to be born!" Please join me in praying for safe and healthy delivery.
—————-
Dear TRIBE members,
Blessings! This morning (7.15 am (Italian time), my wife Patrizia texted me a message from London, that our daughter Chiara has started her childbirth contractions, so I'm sending out this message to all of our praying friends around the world, asking prayers for a safe and healthy delivery for both mother and child.
As I was about to do this, I received a special message from the Lord in prayer, saying that "this child is inheriting both the lineages of the seed and faith of Abraham (my daughter is married to a reformed Jewish man.) and will be an important life that is going to bless the world with His love and grace." This deeply moved me and inspired me even more so to send out this prayer request, and ask those of you who can, to please join me in asking the Lord to camp His hosts of Heaven around both mother and child for a safe and healthy delivery. Thank you so much, and God bless you all!
Gratefully to the Father and you,
Renato (and Patrizia) Amato
Prayer Power
Heavenly Father, thank You for the precious gift of life. Thank You for my precious friendship with Renato and Patrizia Amato. Thank you for the new and important life that is about to be born to Chiara and Wayne Davis today in London. May you camp Your hosts of Heaven around both mother and child for a safe and healthy delivery. May you bless the Davis family with lives that honor You. Thank You Yeshua! Amen and hallelujah!
Blessing of the Day
www.RenatoAmato.com – Renato's blog. If your heart is broken, I encourage you to subscribe to Renato's blog updates in English
————————————-
Renato's complete 2-way prayer this morning
You can't imagine the excitement that fills the halls of Heaven every time that a new baby is about to be born! The breath of My Father has filled a new body that was conceived in the womb of the mother and it's bringing forth a new living soul! That soul is already alive in the womb of the mother and it's about to come forth to the light of this world, and it's exciting! All the angels in Heaven are filled with joy at the news that a child is about to be born, and it's a very special child indeed, believe Me! A child that will inherit both lineages of the seed and the faith of Abraham! These two make a powerful mixture and you are yet to see the promises that I will fulfill through that child that is about to come to life and will bless this world with My love and grace! Oh, the depth of the mysteries that will be unfolded through the adding of this one life to the men and women of faith that are listed in My halls of fame! You are yet to see what I have is store for you, My son, if you just believe My promises and hold on to My Word!
————————————-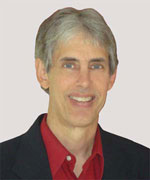 Joseph
Joseph Peck, M.D.
The Time Doctor
Empowering Dreams
Author, I Was Busy, Now I'm Not
www.empower2000.com
Connect – BE Blessed To Be A Blessing
LinkedIn: http://linkedin.com/in/thejournalguy
Facebook: http://facebook.com/thejournalguy
Twitter: http://twitter.com/thejournalguy

SHARE YOUR VICTORIES below!
It is easy, fun, and will inspire others.
There is tremendous power in a testimony. "And they overcame him (the devil) by the blood of the Lamb and by the word of their testimony." – Revelations 12:11
Caring/Sharing
Poem by Hugh Traulsen
If you dare to care, then share!
If you share, pay heed!!
God will reward every good deed!!!