7 Steps to Overcoming Debt
He looks the whole world in the face for he owes not any man.  – Henry Wadsworth Longfellow
And He said to them, "Take heed and beware of covetousness, for one's life does not consist in the abundance of the things he possesses." (Luke 12:15)
How do I get the will power to deny myself, resist the cravings of covetousness, and be content with what I have?
How does the resurrection of Jesus help people over the obstacle of finances?
Rev. Matt Gregory, Pastor of Soul Purpose Church, conducted a survey in Bealeton of the "Biggest Bully" that people currently face. By far, the two most popular answers were Finances and Marriage/Family. In third place was "Lack of purpose." It seems that everywhere I go, I meet people suffering from at least one, if not all three of these. Which one can you best identify with?
At the Sunday worship service yesterday, Matt addressed the issue of Finances. He shared these 7 steps to overcoming debt:
1) Commit to becoming debt free now! (Psalm 37:21)
2) Start paying God and self (savings) first – Follow the 10-10-80 principle (Deut 14:23, Prov 27:12)
3) List all I owe and all I own. Keep track of what's coming in and what's going out. (Prov 24:3)
4) Set up a repayment plan. (Prov 21:5)
5) Add no new debt. (Heb 13:5, Prov 21:17)
6) Share my plan with my creditors. (Prov 6:7)
7) Stick to it. (Gal 6:9)
Financial disharmony can blow a marriage apart. But financial harmony can bind it together. No matter what your financial situation looks like right now, you and your spouse can take steps toward being debt-free and strengthen your marriage in the process. In her highly practical book, Debt-Proof Your Marriage, Mary Hunt helps couples learn the principles of acceptance, freedom, safety, and honesty in money matters. Debt-Proof Your Marriage covers everything couples need for managing their money harmoniously, including how to reconcile different money behaviors and beliefs, to let go of financial fears, to understand the basics of practical money management, to share financial work between two people, to manage roller coaster income, and to successfully live debt-free.
Mary states, "In one study, 86 percent of unhappily married people who stuck it out found that five years later their marriages were happier…surprisingly the very worst marriages showed the most dramatic turnarounds."
Prayer Power
Heavenly Father, I praise You as the God of abundance and sound financial principles. Forgive me for areas in my life where I have struggled with covetousness. Guide my steps and those within my sphere of influence to follow a sound financial plan to be completely debt free. In Jesus name, I pray. Amen.
Link of the Day
Debt-Proof Your Marriage: How to Achieve Financial Harmony by Mary Hunt
Blessings to overcome the obstacle of debt through the principles of Jesus!
———————————–
A search of the Power Bible on CD (NKJV) using "covetousness" yielded the following:
Ex 18:21 "Moreover you shall select from all the people able men, such as fear God, men of truth, hating covetousness; and place such over them to be rulers of thousands, rulers of hundreds, rulers of fifties, and rulers of tens.
Ps 119:36 Incline my heart to Your testimonies, And not to covetousness.
Pr 28:16 A ruler who lacks understanding is a great oppressor, But he who hates covetousness will prolong his days.
Isa 57:17 For the iniquity of his covetousness I was angry and struck him; I hid and was angry, And he went on backsliding in the way of his heart.
Jer 6:13 "Because from the least of them even to the greatest of them, Everyone is given to covetousness; And from the prophet even to the priest, Everyone deals falsely.
Jer 8:10 Therefore I will give their wives to others, And their fields to those who will inherit them; Because from the least even to the greatest Everyone is given to covetousness; From the prophet even to the priest Everyone deals falsely.
Jer 22:17 "Yet your eyes and your heart are for nothing but your covetousness, For shedding innocent blood, And practicing oppression and violence."
Jer 51:13 O you who dwell by many waters, Abundant in treasures, Your end has come, The measure of your covetousness.
Mr 7:22 "thefts, covetousness, wickedness, deceit, lewdness, an evil eye, blasphemy, pride, foolishness.
Lu 12:15 And He said to them, "Take heed and beware of covetousness, for one's life does not consist in the abundance of the things he possesses."
Ro 1:29 being filled with all unrighteousness, sexual immorality, wickedness, covetousness, maliciousness; full of envy, murder, strife, deceit, evil-mindedness; they are whisperers,
Ro 7:7 What shall we say then? Is the law sin? Certainly not! On the contrary, I would not have known sin except through the law. For I would not have known covetousness unless the law had said, "You shall not covet."
Eph 5:3 But fornication and all uncleanness or covetousness, let it not even be named among you, as is fitting for saints;
Col 3:5 Therefore put to death your members which are on the earth: fornication, uncleanness, passion, evil desire, and covetousness, which is idolatry.
1Th 2:5 For neither at any time did we use flattering words, as you know, nor a cloak for covetousness–God is witness.
Heb 13:5 Let your conduct be without covetousness; be content with such things as you have. For He Himself has said, "I will never leave you nor forsake you."
2Pe 2:3 By covetousness they will exploit you with deceptive words; for a long time their judgment has not been idle, and their destruction does not slumber.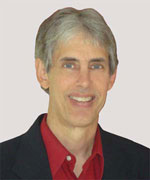 Joseph
Joseph Peck, M.D.
The Time Doctor
Empowering Dreams
Author, I Was Busy, Now I'm Not
www.empower2000.com
Connect – BE Blessed To Be A Blessing
LinkedIn: http://linkedin.com/in/thejournalguy
Facebook: http://facebook.com/thejournalguy
Twitter: http://twitter.com/thejournalguy

SHARE YOUR VICTORIES below!
It is easy, fun, and will inspire others.
There is tremendous power in a testimony. "And they overcame him (the devil) by the blood of the Lamb and by the word of their testimony." – Revelations 12:11
Caring/Sharing
Poem by Hugh Traulsen
If you dare to care, then share!
If you share, pay heed!!
God will reward every good deed!!!