150th Anniversary of Fulton Street Revival
It started with one!!! – Fulton Street Revival video
And when they had prayed, the place where they were assembled together was shaken; and they were all filled with the Holy Spirit, and they spoke the word of God with boldness. (Acts 4:31)
What was the Fulton Street Revival?
Will you BE THE ONE to lead the way to gather people in the marketplace to pray together?
The last Great Awakening or the Layman's Revival began on September 23, 1857 with one man praying.
In 1857 there were 30,000 men idle in the streets of New York. Drunkenness was rampant, church attendance was declining, and financial panic swept the nation following a stock market crash.
Jeremiah Lanphier of the Dutch Reform Church started praying, "Lord, what do you want me to do?" And the Lord spoke to him and said, "Prayer." And so he distributed flyers for a prayer meeting to be held from noon to 1 p.m. on September 23, 1857 at a church on Fulton Street near the financial heart of the city—Wall Street. He hoped to minister to the spiritual needs of businessmen. For the first half hour he prayed alone. Then six men finally showed up. The next week 14 came, and attendance steadily rose and then literally exploded.
Within a few months, over 10,000 people were getting saved a week in New York City. Noon time all over the city, every building that could hold people housed prayer meetings. Then the movement began spreading across America.
That first prayer time kicked off a movement leading to salvation for some two million people before it was over.
What made this revival unique was that there was no preaching involved. It was actually the presence of God. People from ALL DENOMINATIONS and social classes just showed up and prayed together.
Today God moves the same way when the same conditions are met. All revivals are ignited by prayer. In the first, second, and third Great Awakenings, people prayed. God moved. Are you willing to pray for unity in our community, our leaders, and the igniting of a wave of revival?
Come to the heart of Culpeper County – the Board of Supervisor's Meeting Room – at noon on Sep 24 and watch God's handiworks unfold. For more information on The Fulton Street Revival watch the short and extraordinary video at today's Link of the Day.
Help spread the word across America through email. No matter where you live, it's not too late to plan your own revival meeting in the heart of your community during this upcoming week.
Prayer Power
Heavenly Father, in 1853 one man started a prayer movement that quickly led to the salvation of more than 1 million people in the United States. That led to a massive outflow of missionaries to the world from America. If a similar prayer revival were to happen today, that would be equivalent to 10 million people getting saved. May we be the kind of people You can do this through. Bring revival to nation after nation. In Jesus name, we pray and give You glory. Amen.
Link of the Day
The Fulton Street Revival – extraordinary video
Blessings for us to experience a modern day awakening in America in 2007!
Blessings to lead the way in your community!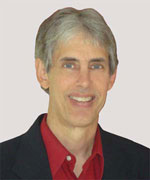 Joseph
Joseph Peck, M.D.
The Time Doctor
Empowering Dreams
Author, I Was Busy, Now I'm Not
www.empower2000.com
Connect – BE Blessed To Be A Blessing
LinkedIn: http://linkedin.com/in/thejournalguy
Facebook: http://facebook.com/thejournalguy
Twitter: http://twitter.com/thejournalguy

SHARE YOUR VICTORIES below!
It is easy, fun, and will inspire others.
There is tremendous power in a testimony. "And they overcame him (the devil) by the blood of the Lamb and by the word of their testimony." – Revelations 12:11
Caring/Sharing
Poem by Hugh Traulsen
If you dare to care, then share!
If you share, pay heed!!
God will reward every good deed!!!