Sunday Inspiration: The puzzle pieces will fall into place
Last week's Sunday Inspiration titled "Trust and Obey" sparked a lot of interest. I particularly liked what Ben McCann, founder of Catalist Wealth, wrote: "Awesome Word and absolutely in line with what the Holy Spirit has been dealing with me about lately and showing me in His Word. I might add the following: Christ is with all believers. Christ is Prominent in some believers. Christ is Preeminent in only a few believers."
Without a doubt, a highlight for me this past week was hosting Lauri Elliott on her webinar titled "Blog To Book Success: Building A Business Empire." It turned out that webinar was one of the favorite ones for the live audience of any I've done.
Another highlight for me was discovering two profound and prophetic messages from Tabatha Haines and Elaine Rice when I checked Facebook on March 21. They actually posted those messages on March 18 for my birthday, but I didn't see them until 3 days later.
Tabatha wrote, "On a side note I felt pulled to give you this scripture so here you go :) 1 Chronicles 28:19 (NIV) – "All this," David said, "I have in writing from the hand of the LORD upon me, and he gave me understanding in all the details of the plan." and the word 'BLUEPRINT' God Bless."
What's really amazing is that Tabatha wrote that message on March 18 (my birthday) and even though I didn't see it until March 21, Holy Spirit downloaded a powerful BLUEPRINT for supernatural leverage while I was preparing a proposal for a major film on the morning of March 19. This blueprint will allow TeamDestiny777 to bless businesses and ministries worldwide.
And Elaine Rice wrote, "Good Morning Man of God! As I saw your name on the Birthday list for today I asked the Lord if He wanted me to share anything with you and this is what I heard in my spirit: 'The puzzle pieces will fall into place and the picture will be complete.' Thank you Elaine."
So what? Now what?
The pieces of the puzzles are falling into place and very quickly. And I believe those of you who chose to get involved with TeamDestiny777 soon will see much fruit.
I'm in the process of helping others launch their own online coaching programs. We've already helped 4 people do this so far in 2011 with another one slated to get off the ground next week. At 8 pm EST on Monday March 28, I'm hosting a free webinar titled "Show Me The Money" to share my BLUEPRINT for those of you interested in launching your own online coaching programs.
More Blessings
1) Root Awakening: Video by Sherrie Moore, Co-Founder/Director RIHOP (Richmond International House of Prayer)
In an email, Sherrie wrote "In March of 2010, the Lord gave me a strong word for our city. He said that it is crucial that Richmond stand with Israel regardless of what the nation does and that our entire destiny rests with this decision."
2) #WFJ: THE AUTHORITY OF KING JESUS! by Nancy Slocum
Blessings to throw your pieces of the puzzle into the mix!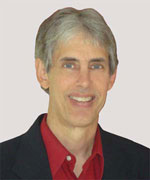 Joseph
Joseph Peck, M.D.
The Time Doctor
Empowering Dreams
Author, I Was Busy, Now I'm Not
www.empower2000.com
Connect – BE Blessed To Be A Blessing
LinkedIn: http://linkedin.com/in/thejournalguy
Facebook: http://facebook.com/thejournalguy
Twitter: http://twitter.com/thejournalguy

SHARE YOUR VICTORIES below!
It is easy, fun, and will inspire others.
There is tremendous power in a testimony. "And they overcame him (the devil) by the blood of the Lamb and by the word of their testimony." – Revelations 12:11
Caring/Sharing
Poem by Hugh Traulsen
If you dare to care, then share!
If you share, pay heed!!
God will reward every good deed!!!