Forgive me for neglecting Your heart
AWAKEN ME by Misty Edwards

Yesterday morning, despite having a lot of things to do, I chose to take a timeout and obey the prompting of the Holy Spirit to create the blog post "Faith Hill in a Stunning Performance of 'I Surrender All'" In the process, I ended up listening to various versions of "I Surrender All" for over an hour.
Last night I went to bed at 9:30 pm exhausted after watching TBN for 30 minutes (with Paul Crouch talking to Matthew (his son) and Lori Crouch on the balcony overlooking Jerusalem and then reading Tribes by Seth Godin for 40 minutes. I fell asleep quickly and slept like a baby before getting up at 5:05 am.
After feeding Maui and letting her outside briefly, I said the Lord's Prayer and took communion. Then I went to my Secret Place (sunroom). Before sitting down to read my Maxwell Leadership Bible, I asked the LORD to lead me to what He wanted me to read and for my heart to be open to receive from Him. When I opened my Bible, I was at Jeremiah 9, so I began reading that. I read Jeremiah 9-12, Proverbs 16, Psalms 76-80, and Acts 16.
While I copied and pasted several verses into my journal, these two verses stood out the most to me:
Jeremiah 9:23-24 – Thus says the LORD: "Let not the wise man glory in his wisdom, Let not the mighty man glory in his might, Nor let the rich man glory in his riches; But let him who glories glory in this, That he understands and knows Me, That I am the LORD, exercising lovingkindness, judgment, and righteousness in the earth. For in these I delight," says the LORD.

Acts 16:30-31 – And he brought them out and said, "Sirs, what must I do to be saved?" So they said, "Believe on the Lord Jesus Christ, and you will be saved, you and your household."
When I came to my home office to journal on my computer, I was prompted to first check my email. This email from Deborah Driskell jumped out at me. I ended up watching the video with Misty Edwards more than five times and felt compelled to share this with you.
From: Deborah Driskell
Date: Tue, Oct 16, 2012 at 2:35 AM
Subject: Re: Your Daily Blessing: Faith Hill in a Stunning Performance of "I Surrender All"
To: Joseph Peck, M.D.

Beautiful Joseph. Perfect Timing as I opened this, I was reminded by Holy Spirit that I was singing this song before a Meeting we had at our home on Mon. Evening.

So I am sharing this beauty with others. THANK YOU. Here is one for you, My heart has been longing for this, MORE AWAKENING!

AWAKEN ME by Misty Edwards. A holy cry, though I believe AWAKENING FROM OUR FATHER HAS ALREADY BEGUN….Amen. Blessing to you of His FULNESS OF LOVE. Thank you for the blessing, you are always a gift received by my grateful heart. I praise GOD our Father from whom all blessings flow, dd

Deborah Driskell
http://ddzbranch.blogspot.com
www.fathersloveletter.com
DOD Olive Tree – Isaiah 58:11-12.
Heritage Restoration/JOYFUL House of Prayer for all nations.

"Flourishing like a green olive tree, trusting in His love and mercy …" Psalm 52:8

Fanning the Flame of LOVE by His outrageous, fierce grace!

Quote by E M Bounds in Leonard Ravenhill's book "Why Revival Tarries."
"No erudition, no purity of diction, no width of mental outlook, no flowers of eloquence, no race of person can atone for lack of FIRE. Prayer ascends by FIRE. FLAME gives prayer access as well as WINGS, acceptance as well as energy. There is no incense without FIRE; no prayer without FLAME."
Blessings to soak in the presence of our heavenly Father!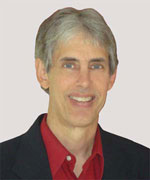 Joseph
Joseph Peck, M.D.
The Time Doctor
Empowering Dreams
Author, I Was Busy, Now I'm Not
www.empower2000.com
Connect – BE Blessed To Be A Blessing
LinkedIn: http://linkedin.com/in/thejournalguy
Facebook: http://facebook.com/thejournalguy
Twitter: http://twitter.com/thejournalguy

SHARE YOUR VICTORIES below!
It is easy, fun, and will inspire others.
There is tremendous power in a testimony. "And they overcame him (the devil) by the blood of the Lamb and by the word of their testimony." – Revelations 12:11
Caring/Sharing
Poem by Hugh Traulsen
If you dare to care, then share!
If you share, pay heed!!
God will reward every good deed!!!