The First Day of Christmas – TIME For What's Important
The First Day of Christmas

Welcome to "The First Day of Christmas – TIME For What's Important."
In yesterday's email, I mentioned that today is the official launch day for "The 12 Days of Christmas," my Christmas gift to you and the world.
This IDEA was inspired by the Holy Spirit while I was journaling during my Sacred Time on Sunday December 11. This was a DIVINE INTERRUPTION.
Let me ask you, "What is your most valuable asset?"
I'd maintain it's your TIME.
Why?
Because your TIME is your LIFE. When you waste your time, you waste your life.
In Psalm 90:12, King David prayed, "So TEACH us to number our days, That we may gain a heart of wisdom."
My keyword for life is LEVERAGE. And I'm passionate about helping you LEVERAGE your life to be able to make a big SPLASH in the DASH or your life.
Today, I want to offer you these two opportunities to help you BE a good steward of your time.
30 Days To Breakthrough
During this FREE 30-Day e-course, I'll teach you how to LEVERAGE your Time, Talent, Treasure, and Temple to begin experiencing significant breakthroughs in several areas of your life. And it only takes 15 minutes per day. Yes, miracles are possible.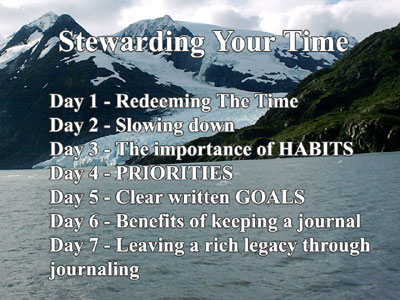 I Was Busy, Now I'm Not
This is my signature coaching program
and possibly the greatest legacy I will leave behind.
CLICK HERE to sign up to watch the FREE Webinar!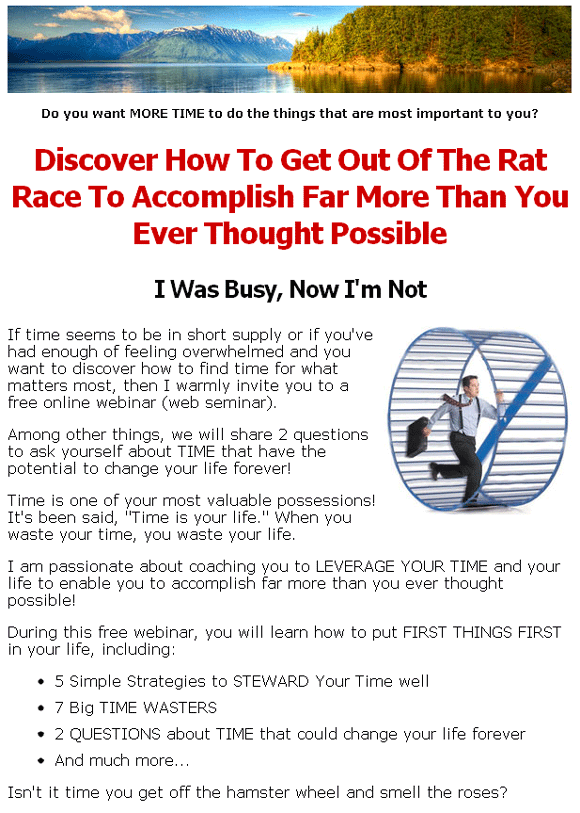 By the way, if you're interested, here is an archive with hyperlinks for The 12 Days of Christmas
Blessings to make TIME for what's important!
Join the conversation. Share your comments below about "The First Day of Christmas – TIME For What's Important."