Welcome to YOUR DAILY BLESSING! It's no accident that YOU are here. Everything happens for a reason! You have been led here to be blessed – to live the abundant life that Yeshua promises!
The gates of heaven are open. Are you going to choose to receive from our heavenly Father?
Your Daily Blessing was officially launched on July 1, 2006, shortly after the International Transformation Network meeting in Brooklyn NY hosted by Harvest Evangelism. During the past 7 years, our subsriber list has steadily grown.
Our bold prayer is to to have one million subscribers by December 25, 2015.

Blessings to Experience God in Extraordinary Ways for Extraordinary Fruit!
Joseph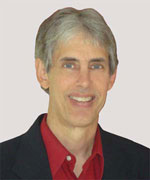 Joseph Peck, M.D.
INSPIRING LOVE
Blessed to be a blessing
30-60-100 Dream Coach
Dr. Breakthrough, The Great Connector, and The Journal Guy
Creative Marketing and Communication Strategist
Empower 2000, Inc.
EMPOWERING DREAMS
Changing Lives to Disciple Nations
Connect – BE Blessed To Be A Blessing
LinkedIn: http://linkedin.com/in/thejournalguy
Facebook: http://facebook.com/thejournalguy
Twitter: http://twitter.com/thejournalguy
P.S. Sign up TODAY for my free E-course "30 Days To Breakthrough!" God wants to transform your life NOW!
P.S.S. Spiritual Journaling will transform your life!
UNCOMMON Journaling is the key
to unlock YOUR dreams!