When you follow The Maker's Diet, you'll be adhering to God's original eating plan!
"I am the living bread which came down from heaven. If anyone eats of this bread, he will live forever; and the bread that I shall give is My flesh, which I shall give for the life of the world." (John 6:51)
Next time you're hungry, ask yourself: "Why am I hungry? What am I hungry for?"
As mentioned in previous devotionals, we held our first Healthy Virginia meeting in Culpeper on December 4, 2006. Matt Gregory, my pastor, started 2007 off with a lengthy series about different aspects of our overall health. Today's devotional is a summary of Matt's sermon preached earlier today.
Principles of Jesus' diet:
1) Sometimes God wants you to be hungry – physically. (Matthew 5:6)
2) God always wants you to stay full of the Holy Spirt. (Ephesians 5:18)
3) Don't feed yourself earthly food when you're craving spiritual food. (Romans 13:14, Psalm 63)
4) Let God change your portions and schedule your meals. (Isaiah 55:2)
5) Fill up first on the Bible. (Proverbs 4:20-22, 2 Timothy 3:15-17)
6) Try the Bible's favorite recipe. (John 6:27, Revelations 3:20)
Prayer Power
Father, I praise You as the God of perfect health. Forgive me for the many times I have given in to the cravings of my body knowing that what I was eating was unhealthy. Bless the choices I make for my diet to care properly for my body which is a temple of Your Holy Spirit. Thank You Jesus. Amen.
Link of the Day
The Maker's Diet – by Jordan Rubin
[http://www.makersdiet.com/publicsite/funnel/index.aspx?promo=4A4FCE85-0AEA-413B-BD2D-F93CF9DD5F78&np=1]
Blessings to eat healthy!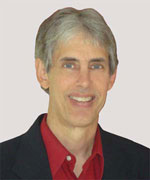 Joseph
Joseph Peck, M.D.
The Time Doctor
Empowering Dreams
Author, I Was Busy, Now I'm Not
www.empower2000.com
Connect – BE Blessed To Be A Blessing
LinkedIn: http://linkedin.com/in/thejournalguy
Facebook: http://facebook.com/thejournalguy
Twitter: http://twitter.com/thejournalguy

SHARE YOUR VICTORIES below!
It is easy, fun, and will inspire others.
There is tremendous power in a testimony. "And they overcame him (the devil) by the blood of the Lamb and by the word of their testimony." – Revelations 12:11
Caring/Sharing
Poem by Hugh Traulsen
If you dare to care, then share!
If you share, pay heed!!
God will reward every good deed!!!