"Integrity comes when character is tested; keep true and never be ashamed of doing what is right."
"and He has filled him with the Spirit of God, in wisdom and understanding, in knowledge and all manner of workmanship," (Exodus 35:31)
In what area do you want to improve to manifest excellence?
What step will you take today to move in that direction?
In my devotional on Feb 16 about the musical My Fair Lady, I committed to sharing more about prestigious Woodberry Forest School in today's devotional. Within four hours of sending that devotional, I received an email from Virginia Morton stating, "The first chaplain at Woodberry Forest was none other than newly ordained minister Frank Stringfellow. His cousin founded the school."
Frank Stringfellow is one of the lead characters in Virginia's 500+ page book "Marching Through Culpeper." Her Civil War novel, which has sold more than 10,000 copies, is based on much historical fact. Somehow, God is bringing together (converging) all this history to do something really big. We'll have to wait to see how this unfolds.
I also found it interesting to learn that Kellye Coleman's father is assistant headmaster at Woodberry Forest School. Kellye, a senior at Madison High School, did an outstanding job performing the lead role of Eliza Doolittle in My Fair Lady. Her face radiated the love of God during the musical and she publicly gave thanks to Him in the program stating, "Kellye would like to thank her Heavenly Father for the amazing gifts and talents He's blessed her with, her family for their constant support, Mr. Blain for this amazing experience, …"
While I was working as an anesthesiologist at Culpeper Hospital for 12 years, I was always impressed by the politeness and maturity of teenagers from Woodberry Forest School who came for preop interviews. This stood in sharp contrast to the typical teenager I'd see who would hardly pay attention and often giggle instead. Andrew Earles, the son of one of my neighbors, attended Woodberry on a full scholarship about 15 years ago and graduated as valedictorian.
The mission page of the Woodberry website states: "At Woodberry Forest School, our mission is to develop in our students, under Christian principles, a high sense of honor and moral integrity, a deep respect for sound scholarship, a full acceptance of responsibility, a love of excellence, and a desire to be of service to others. We aim to help our students become leaders of and active contributors to society. We also intend to prepare them to enter the best colleges and universities consistent with their potential.
At Woodberry, we are committed to ensuring our students' growth. We provide them a broad range of experiences to balance their academic, artistic, physical, and spiritual development. By offering students well-conceived challenges–together with support and encouragement–we instill in them self-confidence and a desire to achieve excellence throughout their lives. Woodberry is committed to helping boys acquire the strong values and capacity to reason that enable them to deal effectively with important intellectual, ethical, and social problems and to lead rewarding private lives. Our faculty is more concerned with teaching students how to think than what to think."
Woodberry gives young men the type of memories that shape their lives forever. It helps them build strong friendships, feel secure in a supportive community, and develop a moral compass that helps them live honorable lives. This community strives for honor, excellence, and achievement with continuous support from faculty and friends both inside and beyond the classroom. Is it any wonder that Woodberry Forest School is one of the premier private high schools in the nation. And it's just a 20 minute drive from my home?
Prayer Power
Heavenly Father, thank You for Woodberry Forest School and its strong Christian heritage. Thank You for the many men with outstanding character the school has turned out. Bless the faculty and the students in 2008 with the best year in the school's history. Open doors for this school to play a key role in networking Your army around the world. Thank You Jesus. Amen.
Link of the Day
Woodberry Forest School
Blessings to live a life of honor, excellence, and integrity!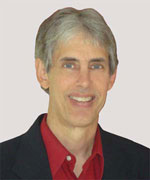 Joseph
Joseph Peck, M.D.
The Time Doctor
Empowering Dreams
Author, I Was Busy, Now I'm Not
www.empower2000.com
Connect – BE Blessed To Be A Blessing
LinkedIn: http://linkedin.com/in/thejournalguy
Facebook: http://facebook.com/thejournalguy
Twitter: http://twitter.com/thejournalguy

SHARE YOUR VICTORIES below!
It is easy, fun, and will inspire others.
There is tremendous power in a testimony. "And they overcame him (the devil) by the blood of the Lamb and by the word of their testimony." – Revelations 12:11
Caring/Sharing
Poem by Hugh Traulsen
If you dare to care, then share!
If you share, pay heed!!
God will reward every good deed!!!