Pray Culpeper is much more than a group of people coming together to pray. It's a move by God. And it's a command by God for the people of Culpeper to pray.
I desire therefore that the men pray everywhere, lifting up holy hands, without wrath and doubting; (1 Timothy 2:8)
What is keeping you from participating regularly with a local prayer group in your community to pray for marketplace leaders where you live?
For the past year and a half, our Pray Culpeper team has been meeting weekly to pray for our community. Our primary emphasis has been on praying for leaders in the marketplace – business, education, and government.
On January 18, Virginia Governor Tim Kaine flew into Culpeper to make a major economic announcement. About 300 marketplace leaders showed up, including our County Board of Supervisors, our mayor, Town Council members, School Board members, our School Superintendent, Chamber leaders, etc. This was the greatest public demonstration of unity I have ever seen in the marketplace since moving to Culpeper 20 years ago.
Gov. Kaine and Terremark CEO Manuel Medina made the announcement that "Terremark Worldwide Inc. is coming to Culpeper County and investing $270 million to open a data center campus, bringing with it 250 high-tech and high-paying jobs."
"I will give you a promise," Medina said. "In five years – or six or seven – when all of this is complete, what you will see is the area around us, companies will come. Because what we are bringing today will bring hundreds of benefits into Culpeper."
One of the first things Medina mentioned is that his company is like a family. He said this data center will serve as an on-line world-wide marketplace for business, education, and government. Medina said the tipping point for choosing Culpeper was the people.
It's interesting that Pray Culpeper was birthed following Rick Heeren's first visit to Culpeper in late June 2005. After Rick spoke, the Culpeper Star Exponent had a prophetic feature headline stating "Business forecast: A new spiritual climate." How true this has become.
Prayer Power
Father, thank You for Rick Heeren and his anointing to transform cities. Thank You for our Pray Culpeper team and all our faithful participants. Thank You for the tremendous new blessing of the $270 million data center. Thank You for all the prayers you have answered. Thank You for Your business forecast of a new spiritual climate in Culpeper. Bless Culpeper to be a lighthouse for the world. Thank You Jesus. Amen.
Link of the Day
Wired for Success – full article in the Culpeper Star Exponent  [see below]
Blessings to be part of a team to pray for marketplace leaders in your community!
---
Wired for success
Data center to bring 250 high-paying jobs to Culpeper
http://www.starexponent.com/servlet/Satellite?pagename=CSE%2FMGArticle%2FCSE_MGArticle&c=MGArticle&cid=1149192737603&path=!newsLiz Mitchell
Culpeper Star Exponent
Friday, January 19, 2007
 
VIDEO Governor's announcement
Terremark Worldwide Inc. is coming to Culpeper County and investing $270 million to open a data center campus, bringing with it 250 high-tech and high-paying jobs.Virginia Gov. Tim Kaine announced the Miami-based company's expansion Thursday morning at Germanna Community College Center for Advanced Technology. He also presented Board of Supervisors Chairman John Coates with a $1 million check from the Governor's Opportunity Fund to help with the project.

Terremark is a leading operator of integrated Internet exchanges and a global provider of managed information technology infrastructure solutions for government and private sectors.

Its CEO, Manuel Medina, says his business is founded on connectivity coupled with services. He likens it to an airport that connects passengers to where they need to go. Only, in this case, the company virtually connects the marketplace: business, government and education.

"I will give you a promise," Medina said. "In five years – or six or seven – when all of this is complete, what you will see is the area around us, companies will come. Because what we are bringing today will bring hundreds of benefits into Culpeper."

What does it want to do?

Terremark plans to build its campus on a 30-acre site adjacent to the college on the former Old Dominion Winery property.

Terremark has designed a master plan for the site that calls for five data center buildings, each about 50,000 square feet, to include an office, commercial data center and government data center.

Medina said the presence of Terremark in Culpeper would also bring other networks, such as Telecom New Zealand, Telecom Australia and China Netcom.

"By having all the networks here, it makes sense for you to locate your equipment here," Medina said. "Or if you are a large user then it makes sense to build near our office somewhere. I think that the issue that you are going to have is maybe in a few years from now how will you hold it back?"

Why Culpeper?

County Administrator Frank Bossio said the deal has been in the works for about eight months.

Terremark got its toehold in Virginia about one year ago when it opened a branch in Herndon. After establishing there, Medina said the company began looking for a place to build its own facility.

"The tipping point really had to be you," Medina said in reference to county supervisors and Economic Development Director Carl Sachs. "These guys really wanted us here and it makes a big difference."

With Culpeper's business-friendly attitude and its proximity to Washington, D.C., Medina said the company realized there was a lot of potential business within a a 50- to 100-mile radius.
"Terremark is a great cutting-edge company," Kaine told reporters after the formal announcement. "Having this presence here will be good for the county and good for the commonwealth."

He signed the $1 million check two weeks ago, which he said is larger than most grants he approves. However, the nature of the project and its fit with the county's comprehensive plan were some of the reasons he supported the idea. The property is in a technology zone, encompassing portions of U.S. 29 and McDevitt Drive, off of Route 3.

Sachs said the $1 million grant would be used to offset costs of Terremark coming here and should be used for such things as site improvements or utility connections.

Sachs said the company is on an aggressive schedule in terms of construction. It is currently in the rezoning and permitting phase, which takes about 90 days. By April or May, Sachs said Terremark could start moving dirt – as long as site plans are approved. An office building and two data centers should be completed by June 2008 and the other two buildings on campus would follow in the next two years.

Benefits

Terremark will bring high paying information-technology jobs with a median salary of $90,000. Jobs will include network operators, network managers, network architects, telecommunications specialists and project managers.

Catalpa Supervisor Sue Hansohn visited the Miami office with Coates and Sachs several months ago. She said the scope of the business and its ability to touch many other businesses impressed her most.

"There are so many reasons why it's good for Culpeper," Hansohn said. "It will bring high-tech jobs, will allow those who have been commuting to come back, and it's a good company that is going to have a spin-off of other like businesses with higher-paying jobs. And we really need that for our area because we just haven't had that type of thing."

Hansohn said the company also places an emphasis on vocational education in technology fields, which she hopes would create internships for high school students.

Terremark built a community college in Miami to provide the education needed for jobs in the technology field. Bossio said Culpeper did it differently but has had a dream for high-tech jobs here since the planning started for the Germanna Tech Center about nine years ago.

"We built a facility in hopes we would attract a high-tech campus," he said. "This is the beginning of a vision coming through."

He likened it to a commercial venture with an anchor store -only that this is the "mother load of anchor stores in the telecommunications business" because of its integration of technology.

"It's the future, it's the way the world is going to go," Bossio said. "The campus here with all of the things surrounding it, the training capability here, it's a beautiful integration in the intersection of time and opportunity with the right people in the right place and we are just very, very, very fortunate."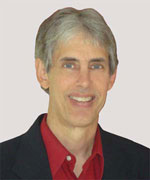 Joseph
Joseph Peck, M.D.
The Time Doctor
Empowering Dreams
Author, I Was Busy, Now I'm Not
www.empower2000.com
Connect – BE Blessed To Be A Blessing
LinkedIn: http://linkedin.com/in/thejournalguy
Facebook: http://facebook.com/thejournalguy
Twitter: http://twitter.com/thejournalguy

SHARE YOUR VICTORIES below!
It is easy, fun, and will inspire others.
There is tremendous power in a testimony. "And they overcame him (the devil) by the blood of the Lamb and by the word of their testimony." – Revelations 12:11
Caring/Sharing
Poem by Hugh Traulsen
If you dare to care, then share!
If you share, pay heed!!
God will reward every good deed!!!