It's impossible to out-give God!
"Give, and it will be given to you: good measure, pressed down, shaken together, and running over will be put into your bosom. For with the same measure that you use, it will be measured back to you." (Luke 6:38)
What kind of giver are you going to be?
As mentioned in yesterday's devotional, this week I'm sharing stories of progressive miracles to shed light on the spiritual significance of this 07-07-07 year. Yesterday I told how the FCA (Fellowship of Christian Athletes) blessed me enormously.
American Family Radio used to have a frequent message warning of three common dangers of the Internet, namely sex, gambling, and chat rooms. AFR claimed gambling in all forms, including the lottery, is wrong. I personally agree. But God has his own type of lottery – it's called trusting in Him and His promises in the Bible. Let me share a very clear example of how God's economy works.
During 2001, after committing my life to Jesus at the start of the year, I typically spent about an hour each morning in quiet time reading the Bible and praying. One morning in November 2001, I spent 2.5 hours in quiet time and then came to my desk. Immediately, the Holy Spirit prompted me to write a check for $200 to the Fredericksburg area FCA so they could buy more FCA Bibles for FCA huddle leaders in the Greater Fredericksburg area.
Now up until this time, I had written less than five checks my entire life for $200. After writing the $200 check to the FCA, I picked up the phone to make a call and discovered a new voice message from Dr. Jon O'Neal, another anesthesiologist. We had met only one time a few years previously and had not stayed in touch.
In his voice message, Jon asked me to call him about working part-time as an anesthesiologist at his hospital. I called Jon right away. After he explained the situation, I decided I was willing to work there. Jon told me he'd like me to sub for him at his hospital about six weeks (30 work days) each year. He then offered to pay me exactly $200 more per day than my previous highest paying assignment.
To summarize, God miraculously multiplied my $200 investment in Bibles and people 30 fold within 15 minutes. Incredible! But God's blessings didn't stop there. That $200 daily pay increase applied to every subsequent anesthesia job I took at several hospitals. Over 5 years, God multiplied my investment more than 500 fold. That's a 50,000% return on investment folks. Since I knew I wasn't to keep most of this money, I began sowing lots of $200 seeds into God's Kingdom.
Most people will gladly invest their money in a stock or mutual fund if they are guaranteed to have at least a 10% annual return. Yet God promises a 30 (3000%), 60, or 100 fold return on our money when we sow in good soil. What does God consider fertile ground? The poor, widows, orphans, the hungry, those in prison, the persecuted, and God's workers.
There are 3 levels of giving – tithes, offerings, and extravagant giving! Most Christians don't understand and follow the spiritual principle of tithing, let alone the other two.
Prayer Power
Heavenly Father, we don't actually own anything – You do. You entrust different amounts and different things to different people. All You ask from us is to be good stewards with whatever is on loan to us. Thank You for all that You have given to me and my family.
Forgive us, Lord, for the ways we abuse whatever form of authority we may have gained in this life. Forgive us for wanting desperately to impress other people more than we want to live for you. Forgive us for wanting to live the good life more than we want to be good people. Forgive us for consciously or unconsciously stepping on somebody else to get to the rewards we think we deserve. And, by the power of your Spirit at work within us, enable us more and more, day by day, little by little, to look like your son Jesus, to whose table we come, and in whose name we pray, Amen.
Link of the Day
Extravagant Giving [http://drgtjustwondering.blogspot.com/2007/02/extravagant-giving-part-ii.html]
Blessings to be an uncommon giver!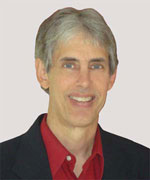 Joseph
Joseph Peck, M.D.
The Time Doctor
Empowering Dreams
Author, I Was Busy, Now I'm Not
www.empower2000.com
Connect – BE Blessed To Be A Blessing
LinkedIn: http://linkedin.com/in/thejournalguy
Facebook: http://facebook.com/thejournalguy
Twitter: http://twitter.com/thejournalguy

SHARE YOUR VICTORIES below!
It is easy, fun, and will inspire others.
There is tremendous power in a testimony. "And they overcame him (the devil) by the blood of the Lamb and by the word of their testimony." – Revelations 12:11
Caring/Sharing
Poem by Hugh Traulsen
If you dare to care, then share!
If you share, pay heed!!
God will reward every good deed!!!