Prayer is the most powerful tool God has given us!
"If you knew the gift of God …" (John 4:10)
Prayer brings the power of God to bear on the situations that we are concerned about.  Prayer is one of the ways that God is able to work in our lives and in the lives of others, and it opens new possibilities. So we can freely bring all of our concerns, our thoughts and desires, our hurts and our needs to Him, knowing that He is our loving Father, who wants to hear from us.
Prayer changes the one praying because in prayer, you are in the presence of God as you lay before Him your complete self in confession and dependence.  There is nothing to hide when in quiet supplication we are reaching into the deepest part of ourselves and admitting our needs and failures.  In so doing, our hearts are quieted and pride is stripped and we enjoy the presence of God.  James 4:8 says, "Draw near to God and He will draw near to you."
More prayer – more power! The more you pray, the more benefits you will reap. If you want to make room for God to bring about big changes quickly in yourself, your marriage, your children, your work, etc, then make a list of your desires and start praying daily. Whatever you don't pray about in your life you leave up to chance. And that's not good enough.
A lack of prayer demonstrates a lack of faith and a lack of trust in God's Word. We pray to demonstrate our faith in God, that He will do as He has promised in His Word, and will bless our lives abundantly more than we could ask or hope for (Ephesians 3:20). Prayer is our primary means of seeing God work in others' lives. Because it is our means of "plugging into" God's power, it is our means of defeating a foe and his army (Satan and his army) that we are powerless to overcome by ourselves.
How is your prayer life?
Do you want help to learn how to pray more effectively?
Prayer Power
Abba, thank You for the people in my life who have taught me how to pray. Thank You for the people who pray with me. Thank You for the written Word of God that helps me know what Your will is so I can pray accordingly. Thank You for all the promises of God. Thank You for all the answered prayers. I ask You to take me to a new level in my prayer life. Jesus, teach me to pray! Thank You! Amen.
Link of the Day
All About Prayer [http://www.allaboutprayer.org/why-pray-faq.htm]
Your Daily Blessing News
Tomorrow we will address the topic "How do I pray?"
Then the next day, we will look at the issue "What do I pray for?"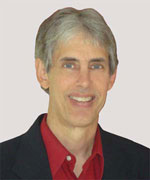 Joseph
Joseph Peck, M.D.
The Time Doctor
Empowering Dreams
Author, I Was Busy, Now I'm Not
www.empower2000.com
Connect – BE Blessed To Be A Blessing
LinkedIn: http://linkedin.com/in/thejournalguy
Facebook: http://facebook.com/thejournalguy
Twitter: http://twitter.com/thejournalguy

SHARE YOUR VICTORIES below!
It is easy, fun, and will inspire others.
There is tremendous power in a testimony. "And they overcame him (the devil) by the blood of the Lamb and by the word of their testimony." – Revelations 12:11
Caring/Sharing
Poem by Hugh Traulsen
If you dare to care, then share!
If you share, pay heed!!
God will reward every good deed!!!