Who is Rev. Dr. Charlene Phillips?
God is sovereign!
When the Day of Pentecost had fully come, they were all with one accord in one place. (Acts 2:1)
What role has God assigned you to play to bring unity to your community in 2007?
I first met Rev. Charlene Phillips on the evening of May 4, 2006 when she preached the keynote message at the National Day of Prayer (NDP) service, hosted by the Culpeper United Methodist Church. Charlene's delivery was full of fire, passion, and conviction. I've been a regular supporter of the NDP for at least five years now and at this event we had the greatest public demonstration of unity I had ever witnessed at a NDP event. Also, this marked the third NDP event in Culpeper within 24 hours, the first time we ever had more than two.
I didn't hear any more about Charlene until early February 2007 when Virginia Morton emailed me the weekly prayer focus article concerning Charlene and the Christian Event Series to post at www.prayculpeper.org. As I read that article and prayed for Charlene's requests, I was deeply moved by her fervent desire to bring unity to our community.
On Sunday February 18, the prayer focus article about Charlene appeared in the Culpeper News, which is sent to every household in Culpeper. The next day, our Pray Culpeper team prayed for Charlene and the Christian Event Series. On Tuesday February 20, I went to the monthly Culpeper Ministerial Association (CMA) meeting and who's there? Charlene! This was the first time I had ever seen her at a CMA meeting. I attended the monthly CMA meeting regularly from 2001-2003 until I began working out of town on Tuesdays through Thursdays at Giles Memorial Hospital.
Now it just so happened that Pastor Randy Orndorff, President of the CMA, had given me permission to speak for 5 minutes at the Feb 20 CMA meeting about getting more pastors actively involved in supporting the weekly prayer focus articles. Earlier that morning, I decided to print two of the prior 24 prayer focus articles as handouts for the CMA meeting and one of those happened to be the one pertaining to Charlene.
Then, to make things even more amazing, Nancy Sharman, our much respected Virginia state coordinator for the National Day of Prayer (NDP) for the past six years, announced that Selene Matthews had stepped down as the Culpeper community coordinator for the NDP after years of faithful service. When Nancy said she needed someone to take Selene's place, I recommended Charlene and she accepted.
Wow! God had come full circle. I first met Charlene at the awesome NDP event a year ago and now God was promoting her to lead the NDP for Culpeper in 2007, this pivotal year we celebrate America's 400th Anniversary.
Prayer Power
Father, thank You for Charlene Phillips. Thank You for uniquely SHAPEing her spiritual gifts, heart, abilities, personality, and experiences to lead our community in such a critical time as this. Bless her LORD! Bless White Oak Run Baptist Church that she and her husband co-pastor! Bless her hopes and dreams to see Christians come together in unity to worship You and serve others, regardless of denomination, race, or ethnic background. Bless us LORD to be with one accord in one place to welcome in Your next Day of Pentecost. Thank You Jesus. Amen.
Link of the Day
Weekly prayer focus article about Rev. Dr. Charlene Phillips and the Christian Event Series
[www.prayculpeper.org/content.cfm?id=2038 ]
Blessings to fulfill your role to see Christian unity manifested in your community!
 
Not Used
• People pray for oak trees, but God plants seeds.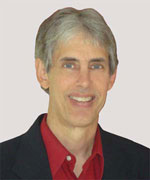 Joseph
Joseph Peck, M.D.
The Time Doctor
Empowering Dreams
Author, I Was Busy, Now I'm Not
www.empower2000.com
Connect – BE Blessed To Be A Blessing
LinkedIn: http://linkedin.com/in/thejournalguy
Facebook: http://facebook.com/thejournalguy
Twitter: http://twitter.com/thejournalguy

SHARE YOUR VICTORIES below!
It is easy, fun, and will inspire others.
There is tremendous power in a testimony. "And they overcame him (the devil) by the blood of the Lamb and by the word of their testimony." – Revelations 12:11
Caring/Sharing
Poem by Hugh Traulsen
If you dare to care, then share!
If you share, pay heed!!
God will reward every good deed!!!