"There is a world of people out there who need to know that they are important, that they matter, and that they are not alone in their sin." – Heather
And a certain man lame from his mother's womb was carried, whom they laid daily at the gate of the temple which is called Beautiful, to ask alms from those who entered the temple; (Acts 3:2)
In what ways do you need to be more authentic in your relationships?
How can you help promote authentic Christian blogging?
As mentioned in my November 26 devotional, I had the privilege to speak for the first time to Karla Meachem the day before. Karla is the founder of Empowering Christian Women. We got connected through Twitter, one of the most powerful social media platforms.
During our conversation, Karla told me about Heather, one of her good friends who is a mother struggling through the challenges of brain cancer. Karla told me about a blog post Heather wrote earlier that day titled "Where Are They" referring to the lack of authentic Christian blogs. Here is how Heather's blog post started:
I was reading an old blog post that I found on the internet this morning. It really struck a chord with me. It stated the following:
"Where are the Christian blogs that make mistakes, sometimes give in to temptation, get angry, and admit they aren't perfect? How can we build relationships as blogger's, when the platform is the internet equivalent of a podium?"
To read the rest of Heather's blog post and some of the 39 comments, visit today's Link of the Day. Incidentally, Heather's blog is called "Especially Heather: Hope is necessary in all circumstances."
Prayer Power
Heavenly Father, real life happens when we get real with other people, when we take off our masks. Help each of us to be authentic in our relationships with You and with others. Life isn't always rosy or easy. Yet again, joy in the Lord is different than happiness. I love You Jesus. Amen.
Link of the Day
Where Are They – blog post at Especially Heather 
Blessings to be real in your relationships!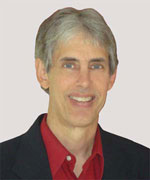 Joseph
Joseph Peck, M.D.
The Time Doctor
Empowering Dreams
Author, I Was Busy, Now I'm Not
www.empower2000.com
Connect – BE Blessed To Be A Blessing
LinkedIn: http://linkedin.com/in/thejournalguy
Facebook: http://facebook.com/thejournalguy
Twitter: http://twitter.com/thejournalguy

SHARE YOUR VICTORIES below!
It is easy, fun, and will inspire others.
There is tremendous power in a testimony. "And they overcame him (the devil) by the blood of the Lamb and by the word of their testimony." – Revelations 12:11
Caring/Sharing
Poem by Hugh Traulsen
If you dare to care, then share!
If you share, pay heed!!
God will reward every good deed!!!