"There can be miracles when you believe!"
So Jesus said to them, "Because of your unbelief; for assuredly, I say to you, if you have faith as a mustard seed, you will say to this mountain, 'Move from here to there,' and it will move; and nothing will be impossible for you. (Matthew 17:20)
How great is your faith?
What role does journaling play in that?
What role are daily habits playing in growing your faith?
Yesterday evening, my wife and I went to DAR (Daughters of the American Revolution) Constitution Hall in Washington DC for our niece's (Olivia Scott) high school graduation service. We left our home in Culpeper at 3:45 PM and didn't get back home until 1 AM. My normal bed time is about 10 PM.
This morning as I was preparing this message, I learned this from the DAR Constitution Hall website, "Each year, over 600,000 people pass through the doors of DAR Constitution Hall, Washington, D.C.'s largest concert hall." What's so unusual about this is that Olivia graduated from George Mason High School in Falls Church, Virginia, not Wash DC. This visit was especially rewarding to me because I'm like a sponge soaking up as much as possible about the true Christian heritage of our nation.
As God would have it, Olivia was chosen to be the "Queen" of the Falls Church Memorial Day parade. The Secretary of the Army presided over that. Olivia's soccer team just won the state championship last week and Olivia was chosen as the player of the year for the region (and maybe the state). Olivia will be going to Messiah College in the Fall of 2008. She is the first of her cousins to choose to go to a Christian college.
At yesterday's graduation service, my favorite part was when 3 people in the George Mason High School choir sang a song titled "When You Believe." In the refrain, the lyrics "There can be miracles when you believe!" are repeated several times. That could easily be my life slogan with all the miracles I experience every week.
My UNCOMMON journaling has led to a radical faith, which has led to an UNCOMMON life – full of passion and adventure. I often tell people that I feel like I have the lead role in an Indiana Jones' movie. I've come to the realization that the optimal way for me to bless millions of families is to teach and impart my gift of journaling to others through small and large groups on the web. I will make journaling disciples who in turn make other journaling disciples.
Today (4 and 8 PM EDT) is the last time Dr. Jerry Graham and I will be hosting our "UNCOMMON Journaling for Breakthroughs" class for at least 5-6 weeks. The feedback we have received from those who have participated thus far has been extremely positive.
Let me share just two testimonies. Kathy Bornarth, the Washington Area Director for Birthmother Ministries, sent me an email at 6 pm on June 10 stating, "Randy, the staff and I would like to take your class at some point, but I'm not sure when we can do it. I thought about tomorrow, but our AC has been out for the past 2 days and we've been working from home or are meeting elsewhere each day. I may sign up late tomorrow if the air is on. If it's not on, will you be doing another series anytime soon?"
I didn't see Kathy's email until yesterday morning (June 11). When I did, I promptly sent Kathy this reply, "Thank you for letting me know. After tomorrow, we do not plan to offer any more UNCOMMON Journaling for Breakthroughs webinars for at least 5-6 weeks. I recommend you seize this opportunity." Immediately after the webinar, Kathy shared this feedback in an email, "Hi! We did (seize the opportunity). We had 5 people listening today. It was terrific!"
Another participant (an accomplished Christian leader) shared this in the post webinar survey, "Good information, great presentation and passion for subject. Great usage of web and software. I am committed to start journaling. I used to journal all the time and have gotten away from it due to a busy schedule. Your points helped me see I need to slow down."
Take a BIG step to grow your faith and REGISTER NOW for one of my last two FREE webinars titled "UNCOMMON Journaling for Breakthroughs!"
Thursday, June 12, 4-5 pm
Thursday, June 12, 8-9 pm
Bill Gates (Microsoft) says, "If we don't act on a good idea within 24 hours, we are less than 50% likely to ever act on it. If we haven't acted on it inside of days, then we are less than 2% likely to ever act on it."
Prayer Power
Yahweh, we praise You as the God of miracles – the God who blesses those who believe in You and Your promises to be Your vessels for miracles. Grant each of us a greater measure of faith. Thank You for each person who has already participated in my introductory journaling webinar. May they choose to share the blessing and invite their friends to participate in the final webinars today. Thank You Yeshua. Amen and hallelujah!
Link of the Day
Photos from Olivia's graduation service in DAR Constitution Hall
Blessings to be intentional to grow your faith daily!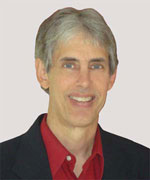 Joseph
Joseph Peck, M.D.
The Time Doctor
Empowering Dreams
Author, I Was Busy, Now I'm Not
www.empower2000.com
Connect – BE Blessed To Be A Blessing
LinkedIn: http://linkedin.com/in/thejournalguy
Facebook: http://facebook.com/thejournalguy
Twitter: http://twitter.com/thejournalguy

SHARE YOUR VICTORIES below!
It is easy, fun, and will inspire others.
There is tremendous power in a testimony. "And they overcame him (the devil) by the blood of the Lamb and by the word of their testimony." – Revelations 12:11
Caring/Sharing
Poem by Hugh Traulsen
If you dare to care, then share!
If you share, pay heed!!
God will reward every good deed!!!