Dear Friends,
You are invited to "The Father's Blessing" Free Webinar with special guest Dr. Bruce Cook this Thursday, March 18 at 8:00 pm EST. This webinar marks the launch of a brand new series of webinars titled "The Kingdom Keys – VISION CASTING webinars for the next decade." To learn more and to register, visit
http://webinars777.com/the-fathers-blessing/
Come learn more about the importance and purpose of The Father's Blessing and then receive The Father's Blessing as it is prayed over you during the call. Don't miss this powerful, life-changing webinar hosted by me and assisted by Abigail Slocum.
All those who register ahead of time will receive a link to the recorded webinar.
—————————
What's the story (miracle) behind the story? Why did I change my name? When did I change my name? And what began happening after I changed my name?
As some of you know, I committed my life to Jesus on January 6, 2001 (Epiphany Sunday) and went hook, line, and sinker for the King of kings.
Later that year, the Lord prompted me to change my name to Joseph (my middle name) from Randy (my nickname). I actually reserved the domain name josephpeck.com on August 28, 2001 and considered transferring over the content from randypeck.com to that site.
However, after much thought and deliberation in 2001, I chose not to change my name for two main reasons. First, I had major concern about how my wife and family would react (i.e. fear of man). And second I didn't want to go through all the hassle of changing all my legal documents.
As Proverbs 29:25 states, "The fear of man brings a snare, But whoever trusts in the LORD shall be safe."
Incidentally, as I was writing this message today, I discovered I originally reserved the domain name randypeck.com on June 1, 2000, precisely 7 years (to the day) before I met Dr. Jerry Graham. God used Jerry, as an experienced destiny coach, to bring tremendous focus in my life and helped propel me forward in my destiny. Jerry and Sharon Graham officially became web clients of mine on 07-07-07. Jerry subsequently became my top coach and mentor. The Graham's success through the web has been one of my favorite web success stories.
About a year ago, a lady in Africa who I don't know, read my testimony online and sent me an email out-of-the-blue telling me the LORD told her to tell me to change my name from Randy to Joseph or to at least start using my real first name (Randall) because of what Randy means.
When I received this lady's email, my plate was full of things to do and I thought to myself, "That's easy for you to say." By 2009, I had such a strong web presence and branding with the name "Randy Peck." I didn't want to give that up.
Then about 5 weeks ago, the LORD began prompting me again to change my name to Joseph. During the worship service at Soul Purpose Church on Feb 21, the Holy Spirit prompted me to write down "Change your name to Joseph" so I would actually do it.
Finally, on Saturday February 27, 2010, I formally began using my new name Joseph that the LORD gave me. I spent 5-7 hours that day changing my blogs, email autoresponders, and more to Joseph.
Very quickly after adopting the new name the LORD gave me, amazing breakthroughs started happening.
Abigail (formerly Nancy) Slocum sent me an email that I first opened on Feb 28 telling me she sensed very strongly in her spirit that I was to contact Dr. Bruce Cook, who I had never spoken to. Later that same day I received an email from Dr. Cook out-of-the-blue asking me to contact him. Dr. Cook lives in Austin, Texas, the same city as Bob Sims.
On March 1, which happened to be Day #30 of my 30 Days To Breakthrough journey, I finally had the privilege to speak to Dr. Cook. Our conversation lasted 3 hours and God blessed us with an amazing heart-to-heart connection. Dr. Cook agreed to participate in weekly webinars with me bringing on major Christian leaders in the world as guests.
Dr. Cook is an experienced and highly successful Kingdom networker. He is the convener of the Kingdom Economic Yearly Summit (K.E.Y.S.), a global gathering of Christian marketplace leaders.
I'll share more about Dr. Cook and The Father's Blessing tomorrow. For now, you can learn more and register at
http://webinars777.com/the-fathers-blessing/
Prayer Power
Heavenly Father, thank You for the gift and power of parental blessings. Thank You for Dr. Cook and the anointing on his life to share "The Father's Blessing." Thank You for all the people who have already registered for this "blessing" webinar on my birthday. May Your Spirit move in power and love to deeply touch the hearts and minds of all participants. In Jesus name, I pray. Amen.
Blessings to receive and share The Father's Blessing!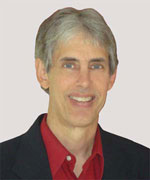 Joseph
Joseph Peck, M.D.
The Time Doctor
Empowering Dreams
Author, I Was Busy, Now I'm Not
www.empower2000.com
Connect – BE Blessed To Be A Blessing
LinkedIn: http://linkedin.com/in/thejournalguy
Facebook: http://facebook.com/thejournalguy
Twitter: http://twitter.com/thejournalguy

SHARE YOUR VICTORIES below!
It is easy, fun, and will inspire others.
There is tremendous power in a testimony. "And they overcame him (the devil) by the blood of the Lamb and by the word of their testimony." – Revelations 12:11
Caring/Sharing
Poem by Hugh Traulsen
If you dare to care, then share!
If you share, pay heed!!
God will reward every good deed!!!