"Beta Theta Pi is dedicated to building Men of Principle for a principled life." – National Beta website
"I will go before you And make the crooked places straight; I will break in pieces the gates of bronze And cut the bars of iron. I will give you the treasures of darkness And hidden riches of secret places, That you may know that I, the LORD, Who call you by your name, Am the God of Israel." (Isaiah 45:2-3)
What are your expectations for the remainder of 2008?
In my message on October 20, I shared that I'm doing a series for the remainder of 2008 titled "Going to the Next Level!" I expect a lot to happen for the remainder of 2008 because this year has been prophesied to be a year of supernatural convergence and also the year of the gate.
In my devotional two days later titled "Explore The World Of Coaching," I said I'd expound on Tony Stoltzfus' outstanding, 12 minute, audio message titled "What is coaching?"
Tony Stoltzfus says, "A coach can be an incredible resource to help you change, achieve a goal or discover and reach your destiny… First and foremost, coaching is a relationship between a coach and a client. It's a relationship designed to empower healthy people to take initiative in their own lives to grow and change. That growth and change is future-oriented. Coaching is oriented toward dreams and goals and where you want to go. It takes you from where you are to where you want to be."
During this week, I'll be sharing a series of connected stories to show how life coaching is opening the door to connect Virginia and Liberia intimately. Several months ago, Ben Stewart told me, "Randy, you are destined as a connector of nations!"
Back in the Fall of 2007, I began weekly coaching sessions with my son Robbie. I remember clearly one Monday morning as I was coaching Robbie, he mentioned he was considering joining the Beta Theta Pi fraternity at the University of Virginia. As I probed more deeply with progressive questions, Robbie became convinced this was something he definitley wanted to do.
Honestly, as a parent, I had concerns when Robbie first mentioned the word "fraternity," but I remained disciplined to stay in coaching mode, asking questions and not judging. One tenet of Christian coaching is that God is the one who initiates change. I was delighted to discover that Beta's slogan is "Men of Principle!"
At the end of our coaching call, Robbie's action step that he chose was to call the gentleman in charge of meeting with potential Beta candidates that afternoon. As it turned out, if Robbie hadn't done this, he might not have gotten into Beta Theta Pi and almost certainly would not have ended up living in the frat house this year. You'll learn the significance of this as this God story unfolds during the week.
Prayer Power
Heavenly Father, it's so beautiful to be able to see how You are working all around us. It's so neat how You connect the different pieces of the puzzle together. Thank You for Beta Theta Pi fraternity and the University of Virginia. Thank You for opening the door for my son to live in the Beta frat house this year among so many young men of principle. May the 2008-2009 school year be the best ever for Beta Theta Pi and UVA. In Jesus name, I pray. Amen and hallelujah!
Link of the Day
Beta Theta Pi's Men of Principle Initiative
Blessings to be men and women of principle!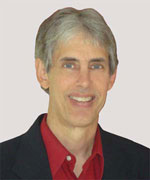 Joseph
Joseph Peck, M.D.
The Time Doctor
Empowering Dreams
Author, I Was Busy, Now I'm Not
www.empower2000.com
Connect – BE Blessed To Be A Blessing
LinkedIn: http://linkedin.com/in/thejournalguy
Facebook: http://facebook.com/thejournalguy
Twitter: http://twitter.com/thejournalguy

SHARE YOUR VICTORIES below!
It is easy, fun, and will inspire others.
There is tremendous power in a testimony. "And they overcame him (the devil) by the blood of the Lamb and by the word of their testimony." – Revelations 12:11
Caring/Sharing
Poem by Hugh Traulsen
If you dare to care, then share!
If you share, pay heed!!
God will reward every good deed!!!