Truth is a person (Jesus Christ), not just a concept!
Jesus said to him, "I am the way, the truth, and the life. No one comes to the Father except through Me." (John 14:6)
When Pontius Pilate was interrogating Jesus and staring right at Him, he asked "What is truth?" (John 18:38). Why couldn't Pilate recognize truth when he was looking right at it? The answer is he was blinded by the god of this age (Satan).
St Paul said "But even if our gospel is veiled, it is veiled to those who are perishing, whose minds the god of this age has blinded, who do not believe, lest the light of the gospel of the glory of Christ, who is the image of God, should shine on them." (2 Corinthians 4:3-4)
Until you know Jesus, you will never know truth. Absolute truth is true everywhere, at all times, and under all circumstances. Following the U.S. Supreme Court rulings that adversely affected Bible study and prayer in public schools, America went into moral decline. Now, according to George Barna, only __ % of Americans still believe in "absolute truth."
Do you believe in absolute truth?
Are your eyes blinded by the god of this age (Satan)?
Do you believe the Bible is true? All of it?
Prayer Power
Thank You Jesus for being my way, my truth, and my life. Thank You for finding me when I was lost. Thank You for paying a debt I could never pay. Thank You for the setting me free. (John 8:36) Thank You for the truth of Your Word which guides me daily. Thank You for the indwelling of the Holy Spirit, who serves as my Counselor.
Jesus you say "Behold, I stand at the door and knock. If anyone hears My voice and opens the door, I will come in to him and dine with him, and he with Me." (Revelation 3:20). For people reading this message who have never invited You into their hearts, I pray that today will be the day. Thank You Jesus!
Link of the Day
More Than a Carpenter – book by Josh McDowell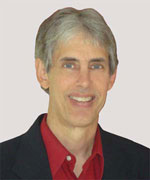 Joseph
Joseph Peck, M.D.
The Time Doctor
Empowering Dreams
Author, I Was Busy, Now I'm Not
www.empower2000.com
Connect – BE Blessed To Be A Blessing
LinkedIn: http://linkedin.com/in/thejournalguy
Facebook: http://facebook.com/thejournalguy
Twitter: http://twitter.com/thejournalguy

SHARE YOUR VICTORIES below!
It is easy, fun, and will inspire others.
There is tremendous power in a testimony. "And they overcame him (the devil) by the blood of the Lamb and by the word of their testimony." – Revelations 12:11
Caring/Sharing
Poem by Hugh Traulsen
If you dare to care, then share!
If you share, pay heed!!
God will reward every good deed!!!