Prayer is the practice of the presence of God!
"Draw near to God and He will draw near to you." (James 4:8)
Prayer is acknowledging and experiencing the presence of God and inviting His presence into our lives and circumstances. It's seeking the presence of God and releasing the power of God which gives us the means to overcome any problem. Prayer is much more than just giving a list of desires to God, as if He is a genie.
Prayer is the place where pride is abandoned, hope is lifted, and supplication is made. Prayer is the place of admitting our need, of adopting humility, and claiming dependence upon God. Prayer is the exercise of faith and hope. Prayer is the privilege of touching the heart of the Father through the Son of God, Jesus our Lord.
Prayer is communication between a Father and His children.  In one sense, that is all there is to it.  When prayer seems difficult, and we feel unworthy of asking the Almighty Creator God to answer our seemingly mundane requests, we would do well to remember that fathers want to talk with their children; and most parents will tell you that the communication is much more important than the topic.
Prayer is a gift from God! Praying in the name of Jesus is a major key to God's power.
Do you know how to pray?
If not, would you like to learn?
Prayer Power
Heavenly Father, thank You for the gift of prayer. Thank You that I am a child of God and can call you Father. Thank You that You are never to busy to meet with me and listen to me. Thank You for being a personal God who cares about the small details as well as the big things of my life. Please bless those who read this message with a vibrant prayer life that grows steadily over time. In Jesus' name. Amen.
Link of the Day
How to Pray: Prayers That Get Answered [http://www.everystudent.com/wires/prayers.html]
Your Daily Blessing News
In 2007 Virginia and America's oldest English settlement will turn 400. The focus of the entire world will be on Jamestown and Virginia. Help spread the word and ask people to pray for Virginia. May the LORD use Virginia's godly heritage to unite God's army around the world. See Jamestown 2007 Jubilee [http://www.alifeofblessing.org/content.cfm?id=2037]
Other sites of interest: A Life of Blessing | Jamestown 2007 [www.jamestown2007.org]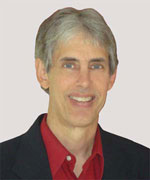 Joseph
Joseph Peck, M.D.
The Time Doctor
Empowering Dreams
Author, I Was Busy, Now I'm Not
www.empower2000.com
Connect – BE Blessed To Be A Blessing
LinkedIn: http://linkedin.com/in/thejournalguy
Facebook: http://facebook.com/thejournalguy
Twitter: http://twitter.com/thejournalguy

SHARE YOUR VICTORIES below!
It is easy, fun, and will inspire others.
There is tremendous power in a testimony. "And they overcame him (the devil) by the blood of the Lamb and by the word of their testimony." – Revelations 12:11
Caring/Sharing
Poem by Hugh Traulsen
If you dare to care, then share!
If you share, pay heed!!
God will reward every good deed!!!