Coaching is helping others grow faster and better. – Scott Wozniak
"Our fathers ate the manna in the desert; as it is written, 'He gave them bread from heaven to eat.'" (John 6:31)
In what area of your life do you most want to see a breakthrough?
In yesterday's devotional, I shared how I just started my 15 week Accelerated Coach Training (ACT) course developed by Lifeforming Leadership Coaching. During our first workshop on June 1, Scott Wozniak, our facilitator, introduced the coaching paradigm.
According to the ACT training manual, here is how several seasoned coaches define coaching.
"Coaching is unlocking a person's potential to maximize their growth." – John Whitmore
"Coaching is a dialogue, not a monologue." – Joseph Umidi
"Coaching is the art and practice of guiding a person or group from where they are toward the greater competence and fulfillment that they desire." – Gary Collins
"Mentoring is imparting to you what God has given to me; coaching is drawing out of you what God has put in you." – Dale Stole
The International Coaching Federation, the largest coaching accreditation organization in the world, says this:
"Professional coaching is an ongoing professional relationship that helps people produce extraordinary results in their lives, career, businesses, or organizations. Through the process of coaching, clients deepen their learning, improve their performance, and enhance the quality of life."
What makes Lifeforming Leadership Coaching unique is that this organization was built upon Jesus and His principles of coaching from its very onset. Check out their new website in the Link of the Day.
Prayer Power
Heavenly Father, thank You for Joseph Umidi and the leadership team at Lifeforming Leadership Coaching. Bless them, their families, and their organization. Show them how to use the Internet, your supernatural highway of communication, to exponentially multiply their impact and profitability. May there be ten of thousands of Lifeforming coaches in every nation and in every major vocational sphere doing what only the unique and powerful process of transformational coaching can bring to the lives of leaders. Thank You Jesus. Amen.
Link of the Day
Lifeforming Leadership Coaching [www.lifeformingcoach.com] – "Assembling the Whole Story"
Blessings to learn to be an effective coach to help unlock the destiny of others!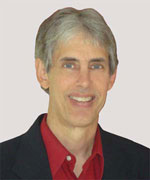 Joseph
Joseph Peck, M.D.
The Time Doctor
Empowering Dreams
Author, I Was Busy, Now I'm Not
www.empower2000.com
Connect – BE Blessed To Be A Blessing
LinkedIn: http://linkedin.com/in/thejournalguy
Facebook: http://facebook.com/thejournalguy
Twitter: http://twitter.com/thejournalguy

SHARE YOUR VICTORIES below!
It is easy, fun, and will inspire others.
There is tremendous power in a testimony. "And they overcame him (the devil) by the blood of the Lamb and by the word of their testimony." – Revelations 12:11
Caring/Sharing
Poem by Hugh Traulsen
If you dare to care, then share!
If you share, pay heed!!
God will reward every good deed!!!