What is an Enlightened Millionaire?
To have a genuine commitment requires two things – desire and faith.
"And to one he gave five talents, to another two, and to another one, to each according to his own ability; and immediately he went on a journey." (Matthew 25:15)
If God blessed you with a million dollars, what would you do with it?
Wealth comes with privileges and responsibilities. The privileges are well documented: money freedom, time freedom, relationship freedom, spiritual freedom, physical freedom, and the freedom to discover your own unique genius.
Enlightened Millionaires know they must create wealth where everyone wins (creating a win/win situation). They understand that the purpose in having more is to have more to give. They realize they are conduits of God's grace into other people's lives.
The Enlightened Millionaire pursues these principled approaches to wealth:
1) Do no harm.
2) Do much good. Create wealth that improves the lives of many people.
3) Operate out of stewardship. Give a substantial part of your income back to your community.
Clearly, money isn't everything. It rates behind spiritual values, family, friends, and health. The journey to financial freedom begins the moment you decide that you were destined for prosperity, not scarcity – for abundance, not lack.
Prayer Power
Thank You LORD for the financial prosperity I have enjoyed in the past. It's my desire to be an Enlightened Millionaire to accomplish the big assignment You have given me. Guide my steps each day to move me in that direction. Protect me daily from the sin of greed. Thank You Jesus. Amen.
Link of the Day
How To Become An Enlightened Millionaire!
[http://www.perfectcustomers.com/Public/Resources/EnlightenedMillionairesProgram/index.cfm]
Blessings to be an enlightened millionaire!
Your Daily Blessing News
Much of today's content comes from The One Minute Millionaire book.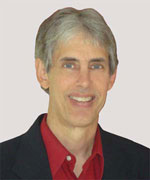 Joseph
Joseph Peck, M.D.
The Time Doctor
Empowering Dreams
Author, I Was Busy, Now I'm Not
www.empower2000.com
Connect – BE Blessed To Be A Blessing
LinkedIn: http://linkedin.com/in/thejournalguy
Facebook: http://facebook.com/thejournalguy
Twitter: http://twitter.com/thejournalguy

SHARE YOUR VICTORIES below!
It is easy, fun, and will inspire others.
There is tremendous power in a testimony. "And they overcame him (the devil) by the blood of the Lamb and by the word of their testimony." – Revelations 12:11
Caring/Sharing
Poem by Hugh Traulsen
If you dare to care, then share!
If you share, pay heed!!
God will reward every good deed!!!