What is a Soul Care Kit anyway? Learn on webinar in 90 minutes!
If you're waiting for me to tell you the answer to that question "What is a Soul Care Kit anyway?", let me tell you first of all, I don't know.
However, Steve Siler, one of the two speakers on the "God's Vision For Music" webinar at 2 pm EDT today, does know and will be offering a Special on his Soul Care Kits to those who attend today's live webinar.
CLICK HERE to register for this webinar.
Steve is an accomplished song writer and the founder of Music For The Soul and Somebody's Daughter.
Rod Stone, our second main speaker on today's webinar, has been a professional song-writer for more than 20 years, but during the past year, he's written at least 9 songs for the Marching Through Culpeper movie project.
We've had a prayer team praying together weekly for 3 years that God will use the Marching Through Culpeper movie to heal the heart of America. Impossible?
But Jesus looked at them and said, "With men it is impossible, but not with God; for with God all things are possible." (Mark 10:27)
CLICK HERE to register for this webinar.
Today I received an email from Eva who wrote, "Hi Joseph, this is Eva from Italy. I am subscribed to the webinar series visions 777 and I am really grateful that you are doing this!!! I haven't been able to listen to all webinars, but one I just listened to was the webinar about Social Media, and I'm so glad for it!!! It was so inspiring, encouraging and instructive, thanks so much for making this information available!!! Many greetings, Eva"
So why do I share this? Because the free audio and video replay for the God's Vision For Social Media is still available through 9 pm EDT Sept 22 EDT.
CLICK HERE to watch the recorded Social Media webinar.
Prayer Power
Heavenly Father, thank You for Steve Siler and Rod Stone, two of Your faithful children who understand music and are using it to heals the souls of thousands of people. We commit today's Music webinar to You, asking You to be LORD, both in what is shared and the outcome. Bless Steve and Rod with extraordinary connections as a result of their generosity in sharing. In Jesus' name, we pray. Amen and hallelujah!
Blessings to understand and embrace God's Vision For Music!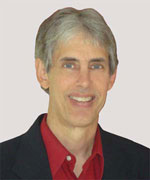 Joseph
Joseph Peck, M.D.
The Time Doctor
Empowering Dreams
Author, I Was Busy, Now I'm Not
www.empower2000.com
Connect – BE Blessed To Be A Blessing
LinkedIn: http://linkedin.com/in/thejournalguy
Facebook: http://facebook.com/thejournalguy
Twitter: http://twitter.com/thejournalguy

SHARE YOUR VICTORIES below!
It is easy, fun, and will inspire others.
There is tremendous power in a testimony. "And they overcame him (the devil) by the blood of the Lamb and by the word of their testimony." – Revelations 12:11
Caring/Sharing
Poem by Hugh Traulsen
If you dare to care, then share!
If you share, pay heed!!
God will reward every good deed!!!