My identity comes from who I am – a child of God – not from what I do or what I have!
And God said to Moses, "I AM WHO I AM." (Exodus 3:14)
Who are you?
Where do you find your identity?
What is your assignment?
For 23 years (1983-2006), I worked as a physician. Since Caren (my daughter) was born in 1985, I had always been a doctor to her until December 2006 when I stopped practicing anesthesia. When people used to ask what I did, Caren had a simple answer. "Doctor" was easy to say, easy to spell, and everyone knew what that was. Besides, being a physician commanded a lot of respect.
However, something very radical happened in our family when I stepped out in faith to obey God. When I stopped anesthesia, God allowed me to pursue what I truly love to do. And when we get in alignment with our assignment, God's provision will follow. Prosperity is having enough of God's provision to accomplish His assignment for Your life.
Recently, Caren asked me "What do you do now, Dad?" I sensed she was looking for some catchy and short title that she could relay to her friends when they asked. Therefore, I told her I'm an Internet marketing specialist. 
Some of you are probably wondering what that is and how knowing that can bless you and your family. I'll share more about that on July 9, but for now let me say this: I help people turbo-charge the communication for their businesses, ministries, churches, etc. What prayer is for communication in the spiritual realm, the Internet is for communication in the natural realm. Most Christians and Christian organizations are blind to this reality.
If my identity had not been in Jesus, I would have had a very difficult time pulling away from my easiest, most fun, and highest paying anesthesia job.
My identity doesn't come from being a husband or a father or a physician or an internet marketing specialist. My identity doesn't come from my assignment. I am who I am, and that is a child of God. What an awesome privilege that is.
Prayer Power
Heavenly Father, thank You that my identity is in You alone. Thank You that You are sufficient. Thank You for being my all-in-all, my way, my truth, and my life. For those who read this message and wonder what I'm talking about, draw them near to You. Remove the veil that covers their eyes. Open their eyes of understanding to the one true and living God. Thank You Jesus. Amen.
Link of the Day
Who is Jesus? Christ's Life, Death and Resurrection … [http://www.christiananswers.net/jesus/home.html]
Blessings for you to find and keep your identity in Jesus alone!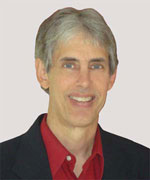 Joseph
Joseph Peck, M.D.
The Time Doctor
Empowering Dreams
Author, I Was Busy, Now I'm Not
www.empower2000.com
Connect – BE Blessed To Be A Blessing
LinkedIn: http://linkedin.com/in/thejournalguy
Facebook: http://facebook.com/thejournalguy
Twitter: http://twitter.com/thejournalguy

SHARE YOUR VICTORIES below!
It is easy, fun, and will inspire others.
There is tremendous power in a testimony. "And they overcame him (the devil) by the blood of the Lamb and by the word of their testimony." – Revelations 12:11
Caring/Sharing
Poem by Hugh Traulsen
If you dare to care, then share!
If you share, pay heed!!
God will reward every good deed!!!